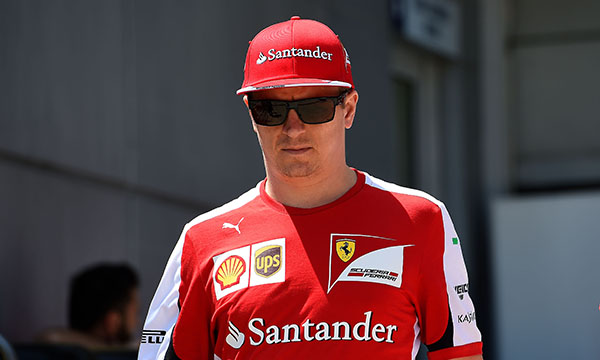 Praised by many for his great run in last weekend's Chinese Grand Prix, Kimi Räikkonen looks set to extend his current Ferrari contract into 2016.
The Finn's resurgent form, which coincides with Ferrari's own upturn in performance this year, will probably encourage the Scuderia to trigger the apparent option the team holds over Räikkonen's services according to Ferrari insider and blogger Leo Turrini.
"If his performance continues, he'll remain with Ferrari in 2016," commented the Italian blogger. "I know for a fact that Sergio Marchionne (Ferrari's President) even jumped off his seat when he saw Kimi's first lap in China."
"I could not imagine a better driver pairing," team boss Maurizio Arrivabene also said in China last weekend, which indicates positive prospects for the Finn in the longer term.
Although the Mercedes of Rosberg and Hamilton still have a clear measure over the Italian squad, Räikkonen is confident Ferrari can fill the gap and regularly beat their German rivals.
"We've made big gains and we will continue to do so this year, " said Räikkonen in China. "Obviously everybody will improve, so it deepnds what the rest are doing, but we are definitely going the right way and doing the right things. So I see no reason why we can't be Mercedes."
Click here to look under the skin of the front-running 2015 cars 
Keep up to date with all the F1 news via Facebook and Twitter