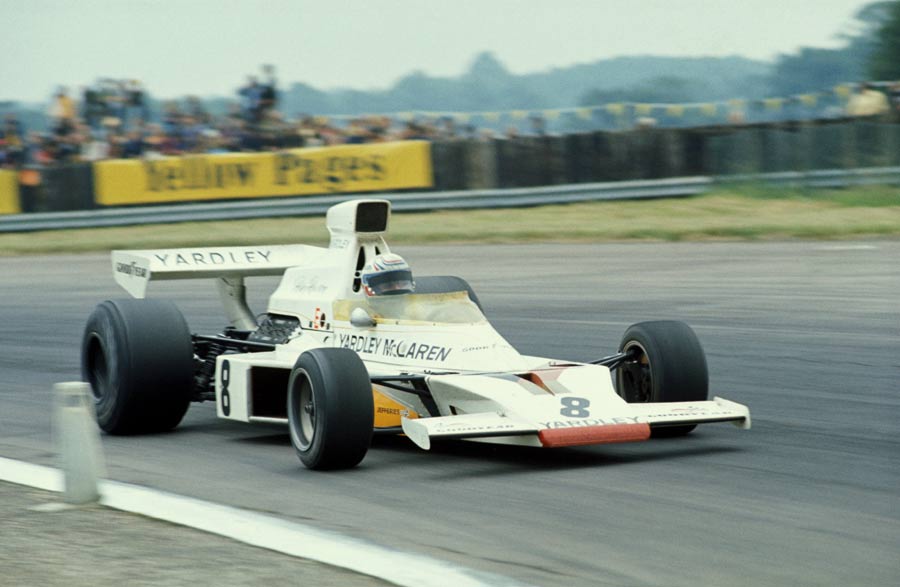 The 1973 British Grand Prix which took place at Silverstone on this day 49 years ago remains a classic race in the collective memory, remembered for its sensational first lap pile-up and Peter Revson's maiden F1 win.
The McLaren driver avoided the mayhem created by team Jody Scheckter at the end of the first lap when the rookie lost it at Woodcote, drifted wide and looped into a spin.
The McLaren mildly brushed the pit wall before coming to a halt, its driver vainly waving his arms in warning, but the gesture was pointless as the bulk of the pack barreled down on the stranded car and its driver.
It was the worst mass collision in Formula 1 history, and yet amazingly only one driver was injured, Italian Andrea de Adamich who suffered just a broken leg.
On the restart, Ronnie Peterson led the field but a little after the half-way mark, Revson mounted a challenge and went ahead, driving a steady race home to deliver the goods and his very first Grand Prix triumph. 
It was a popular victory in the F1 paddock and one which confounded those who had doubted up to then the ambitions of a man foolishly considered by some as a dashing hobby-driver playboy.
The American driver's ultimate speed perhaps did not rival that of the best he raced against, but consistency and determination deservedly elevated Revson to the big time.
In the picture hereunder, Joanie Cahier, the wife of legendary photographer Bernard Cahier, Denny Hulme and Ronnie Peterson flank Peter during post-race celebrations.