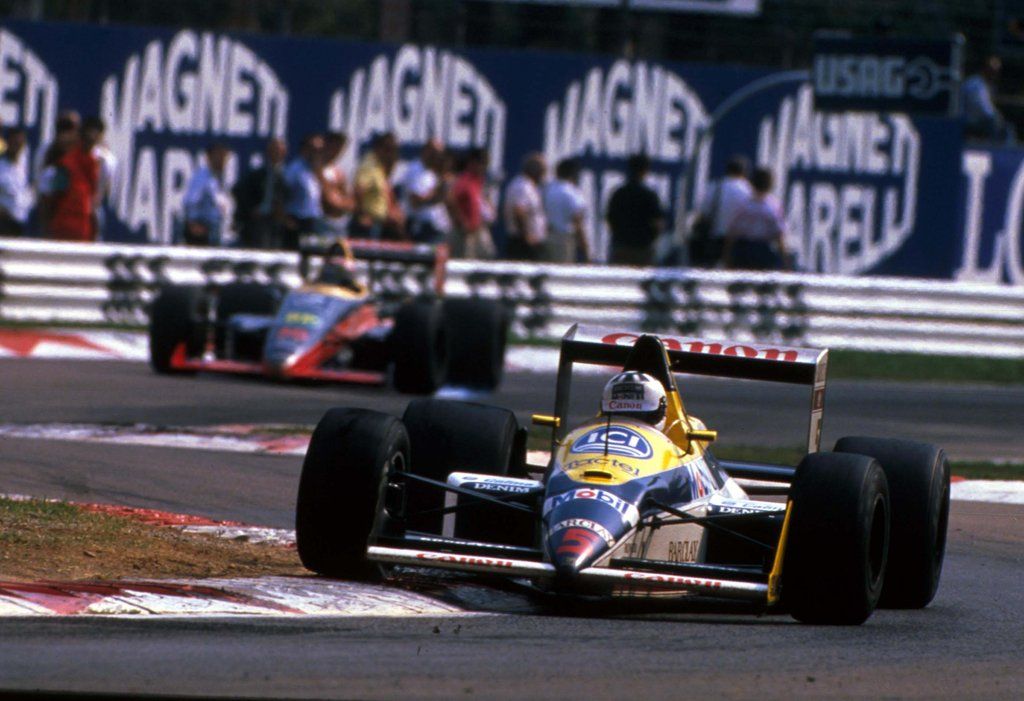 Born on this day in 1948, Jean-Louis Schlesser's claim to fame in F1 was the result of his own gaucherie rather than the product of a memorable feat.
It all started with a case of chicken pox once affecting Nigel Mansell and which sidelined the Williams driver for two races in 1988.
To replace 'our Nige', Williams gifted a drive at Monza to its occasional and inexperienced test-driver, one Jean-Louis Schlesser.
The Frenchman was out of his depth from the outset, and found himself two seconds adrift from team mate Ricardo Patrese in qualifying.
He looked to be heading to an uneventful afternoon however, cruising on his own at the back of the field, when the McLaren of unassailable leader Ayrton Senna swelled in his mirrors with a handful of laps to go.
Schlesser clumsily locked up as he entered the first chicane and then clipped the McLaren on his way out, spinning Senna around and out of the race.
The incident set off a huge clamour in the grandstands as Senna's demise handed an emotional 1-2 finish to Ferrari, with Gerhard Berger leading home Michele Alboreto, just two weeks after the passing of Enzo Ferrari.
In all his splendour, Schlesser also crushed McLaren's hopes of a complete season wipe-out as Senna and Prost had, up to then, shared every single race win among themselves.
We nevertheless wish a happy birthday to Formula 1's most famous backmarker!