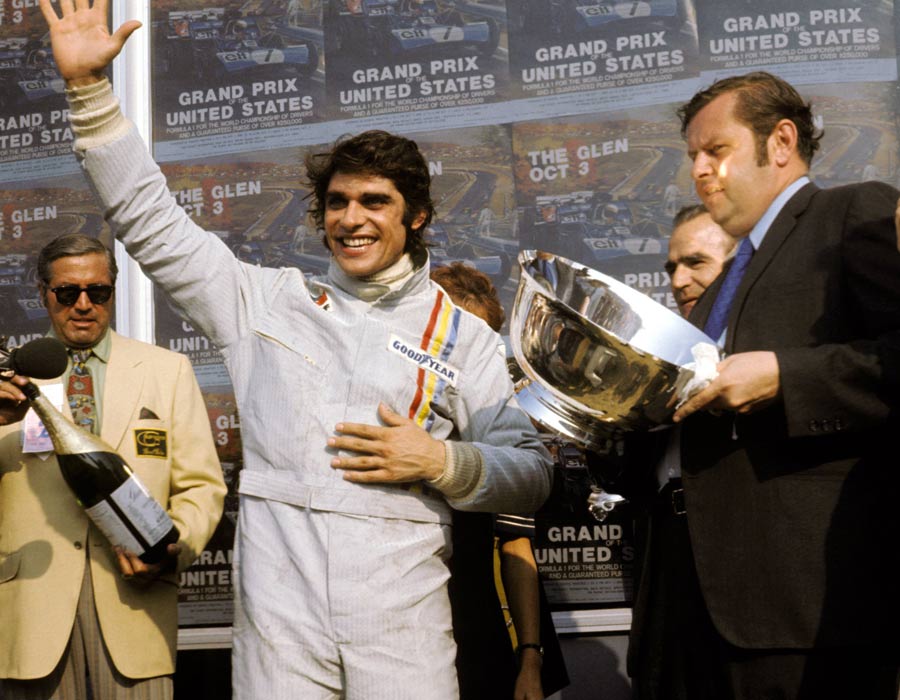 François Cevert concluded the 1971 F1 season by winning the US Grand Prix at Watkins Glen on this day 52 years ago, the charismatic Frenchman claiming his maiden triumph in F1.
It was a fine drive by Cevert who took the lead from Tyrrell team mate and mentor Jackie Stewart on lap 13 of the 59-lap race, and never looked back.
The well-deserved victory capped a year that was Cevert's first full season in F1 and during which the 27-year-old had made his mark with a string of podium finishes.
Sadly, it would be Cevert's only Grand Prix win, his promising future tragically cut short at the same venue two years later when he was killed in qualifying.