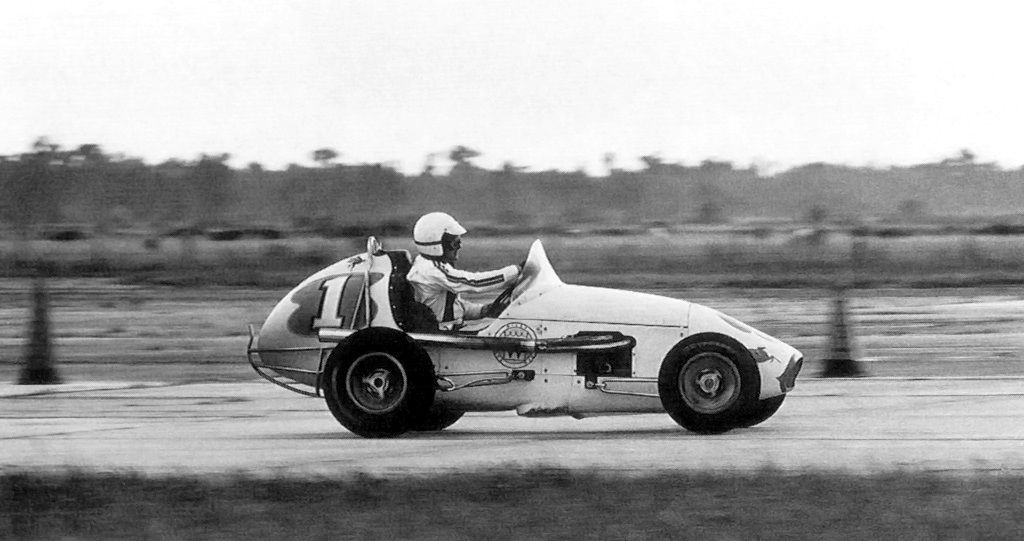 The very first US Grand Prix took place at Sebring in 1959 and featured among its entrants a very peculiar car and driver.
A true superstar of America's golden age of racing, Rodger Ward was one of the greatest drivers in the history of the Indianapolis 500.
But in 1959, he decided to take on his continental and F1 rivals at the US Grand Prix.
For some odd reason, Ward decided his Kurtis Kraft sprint car could perhaps measure up against the European machines and their drivers which, although a tactical misjudgment, was certainly a testimony to his boldness and determination.
On a grid which included no less than seven American drivers, Ward was last, his qualifying time some 43 seconds off the pace of the Cooper Climax of poleman Stirling Moss!
Ward's efforts behind the wheel of the Midget were fruitless but surely spectacular as he drifted his way around the airfield's bumpy turns.
Attrition pushed him up to eighth at one point but a clutch failure forced him out after 20 laps.