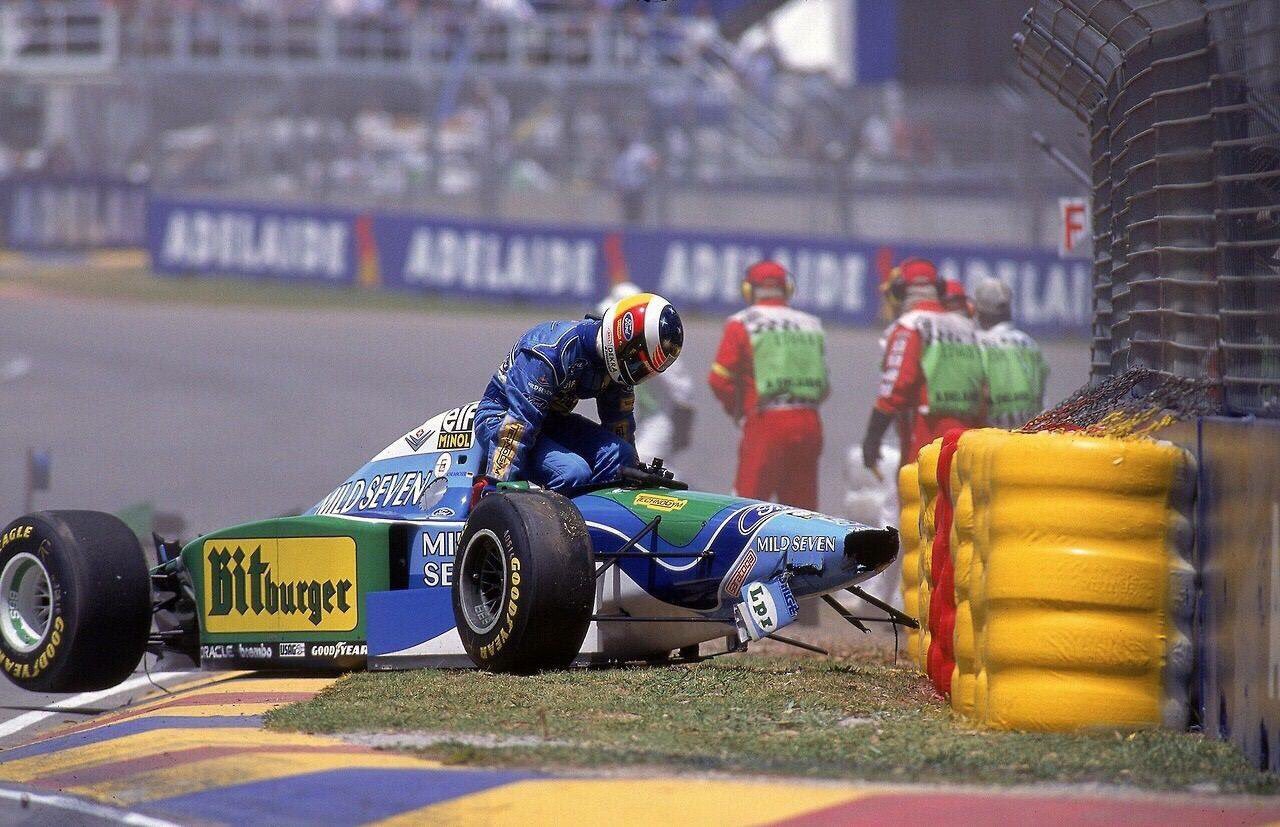 On this day in 1994, Michael Schumacher clinched at the season finale Australian Grand Prix in Adelaide the first of his seven world championships, but it was anything but a clean affair for the German ace.
It was a title showdown between Benetton's Schumacher and Williams' Damon Hill with the Briton needing to win to secure the championship.
The German driver led the first half of the race, hounded by his rival, when he made a mistake and went wide, hitting a wall and damaging his car.
Hill arrived upon the scene only to see the Benetton running wide but still in action. He pounced and attempted to overtake Schumacher, only for the latter to turn in on the Williams and inflict terminal damage to its front suspension.
Schumacher won the title by a single point but was immediately lambasted with criticism. The race also marked the very last Grand Prix win for Hill's team mate, Nigel Mansell.