It was on August 1, 1976 that Ferrari driver and reigning F1 champion Niki Lauda came perilously close to losing his life in a terrifying accident at the Nurburgring.
Back then the Nordschleife was 14 miles long and threaded its way through heavily wooded countryside. It made safety arrangements especially problematic with some parts all-but inaccessible to emergency vehicles. A week before the German Grand Prix Lauda had even proposed a boycott until organisers improved the situation, but his fellow drivers voted it down.
On the second lap of the race itself, Lauda swerved off track at the very fast left kink leading into Bergwerk, hit an embankment and burst into flames before being hit by two more cars. Initially trapped in the wreckage until helped free by drivers arriving at the scene, Lauda suffered severe burns to his head and to his lungs from inhaling hot toxic gases.
Lauda's accident spurred a wholesale change in the approach to safety at venues around the world, and Formula 1 never raced on the Nordschleife course again.
Initially in a coma and having been read the last rites by a priest, Lauda defied all expectations by recovering. Determined to resume his bid for the world championship, he astonishingly ended up missing only two races - in Austria and the Netherlands. Pictured above at the press conference for the Italian Grand Prix, he was back in the cockpit just six weeks later. He even managed to finish in fourth place.
That year's title fight between Lauda and McLaren's James Hunt went all the way down to the season finale in Japan. Lauda felt that the race should be stopped because of heavy rain: he was at a particular disadvantage in the conditions due to the scarring around his eyes and face resulting from the Nurburgring accident. His decision to retire from the race allowed Hunt to clinch the championship with a third place finish.
Lauda would return to successfully claim his second title in 1977 and his third in 1984 before retiring from racing. He went ont o found his own airline, and more recently has been a driving force behind Mercedes' run of success as non-executive chairman of the Silver Arrows.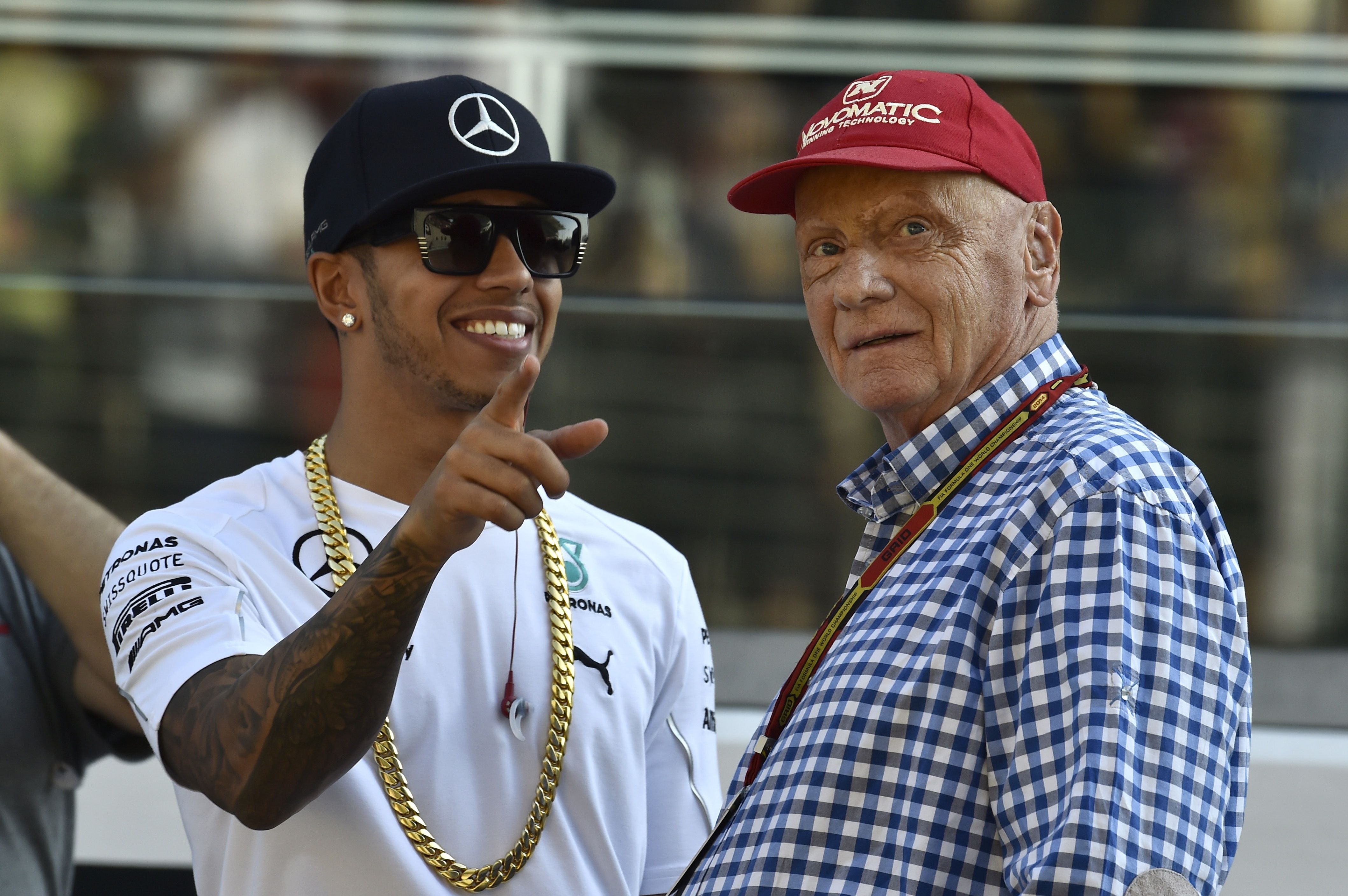 Gallery: The beautiful wives and girlfriends of F1 drivers
Keep up to date with all the F1 news via Facebook and Twitter