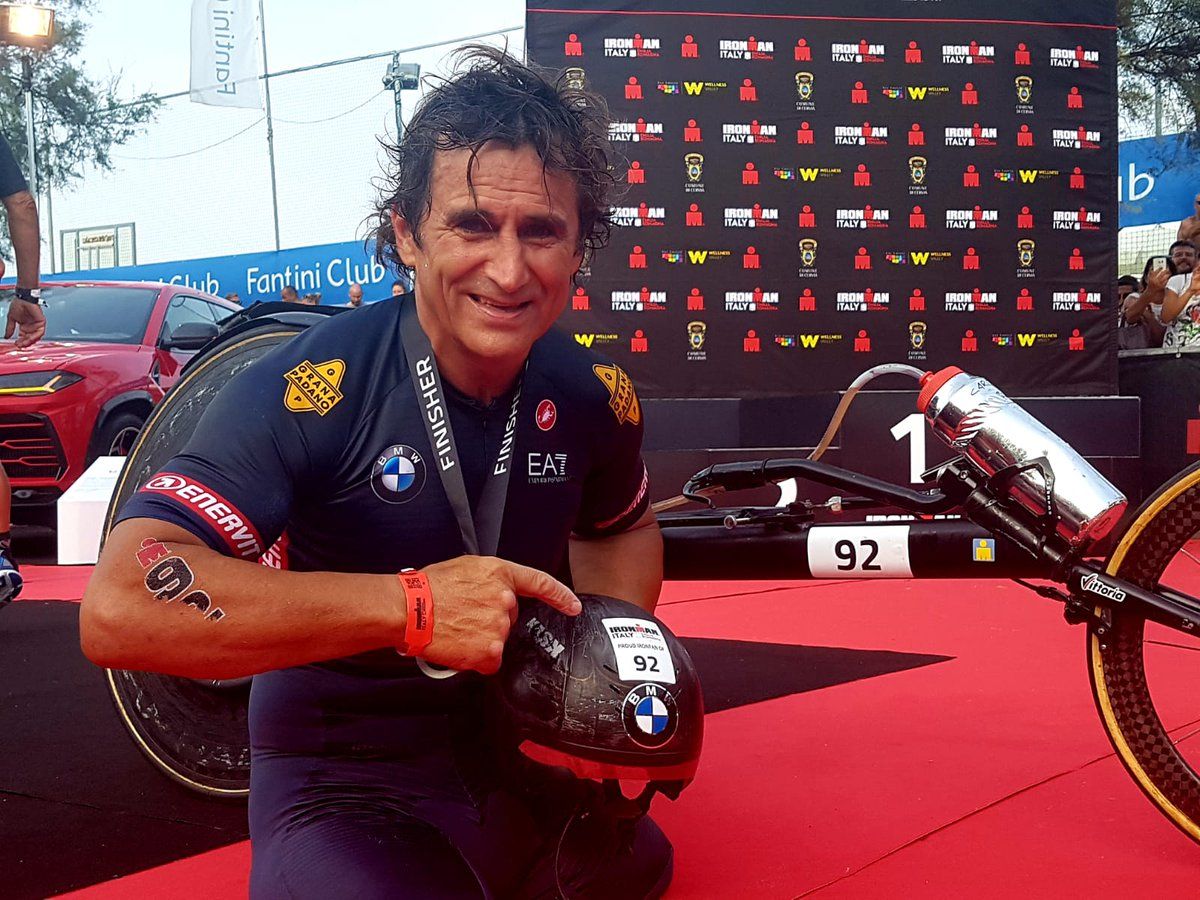 Alex Zanardi's extraordinary mettle has been well chronicled in the past thanks to the former F1 driver's outstanding Paralympic exploits.
But the Italian, who lost both legs in a horrendous IndyCar crash back in 2001, continues to garner the admiration and awe of all.
Zanardi took part on Saturday in Cervia in Italy's Ironman competition in which the unstoppable racer came in fifth overall, among 3000 competitors!
The 51-year-old's adventurous day included a new world record for disabled athletes in a long distance triathlon. To some things up, it was 8:26.06 hours of swimming (3.8 km), cycling (180 km) and 42.2 km with the olympic wheelchair.
How's that for a Saturday workout?