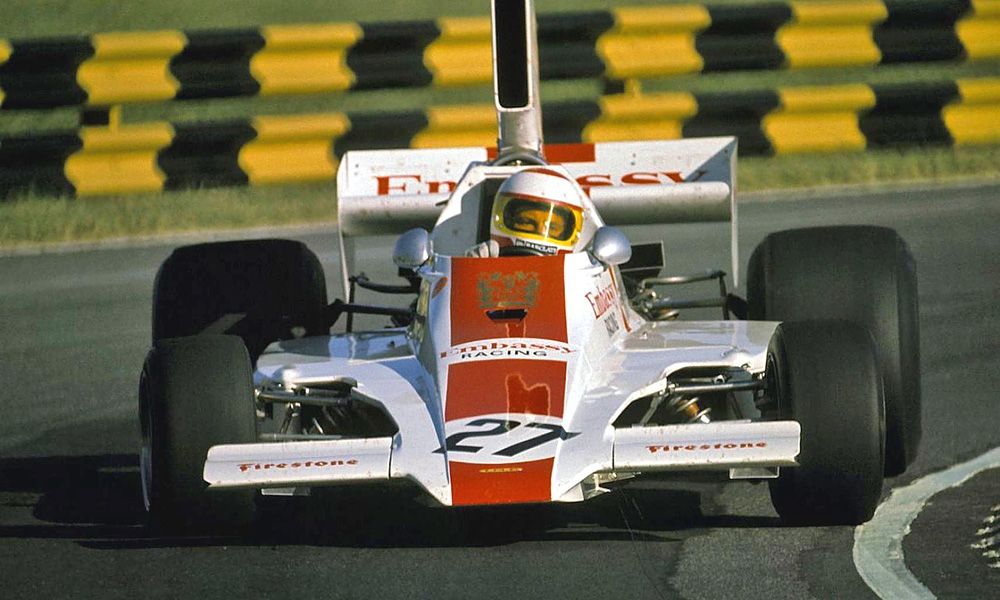 This morning's reports of the death of Former 1 driver Guy Edwards have fortunately proved to be very wide of the mark, and we're delighted to be able to confirm that in fact the 75-year-old is very much alive and well at home in Ireland.
Born in Macclesfield, Cheshire on December 30 1942, Edwards took part in 17 Grand Prix events with Hill, Hesketh and BRM, and made 11 race starts in 1974 and 1976.
He was crowned European F5000 Champion in 1974, and also raced in the World Endurance Championship, European Formula Two and the British Touring Car Championship, as well as the Aurora Formula 1 Championship in the UK in which he recorded the only race win for a Fittipaldi Formula One chassis in 1979.
Edwards also participated in the 24 Hours of Le Mans on ten occasions between 1971 and 1985, with his best race finish being fourth place in his swan sing appearance with John Fitzpatrick Racing.
However, it's for his actions during the 1976 German Grand Prix that Edwards is perhaps best known and celebrated. He was one of the first drivers to arrive at the scene of Niki Lauda's devastating accident at the Nurburgring. The Austrian's car had burst into flames after careering off track at high speed.
It was Edwards along with fellow drivers Arturo Merzario, Brett Lunger and Harald Ertl who dragged him from the burning wreckage. He was subsequently awarded a Queen's Gallantry Medal for his bravery on that day, a fitting tribute for a man often referred to as one of the last of a generation of 'gentlemen racers'.
After retiring from competitive racing, Edwards dedicated his time to helping teams find new sources of sponsorship money to keep them going, earning himself considerable sums via commissions in the process.
Sadly his own son Sean - himself a successful Porsche Supercup racer - lost his life in a testing accident at Queensland Raceway in Australia in 2013. He was a passenger in a Porsche 911 GT3 instructing a young driver when the car suffered a high speed crash and caught fire.
Gallery: The beautiful wives and girlfriends of F1 drivers
Keep up to date with all the F1 news via Facebook and Twitter