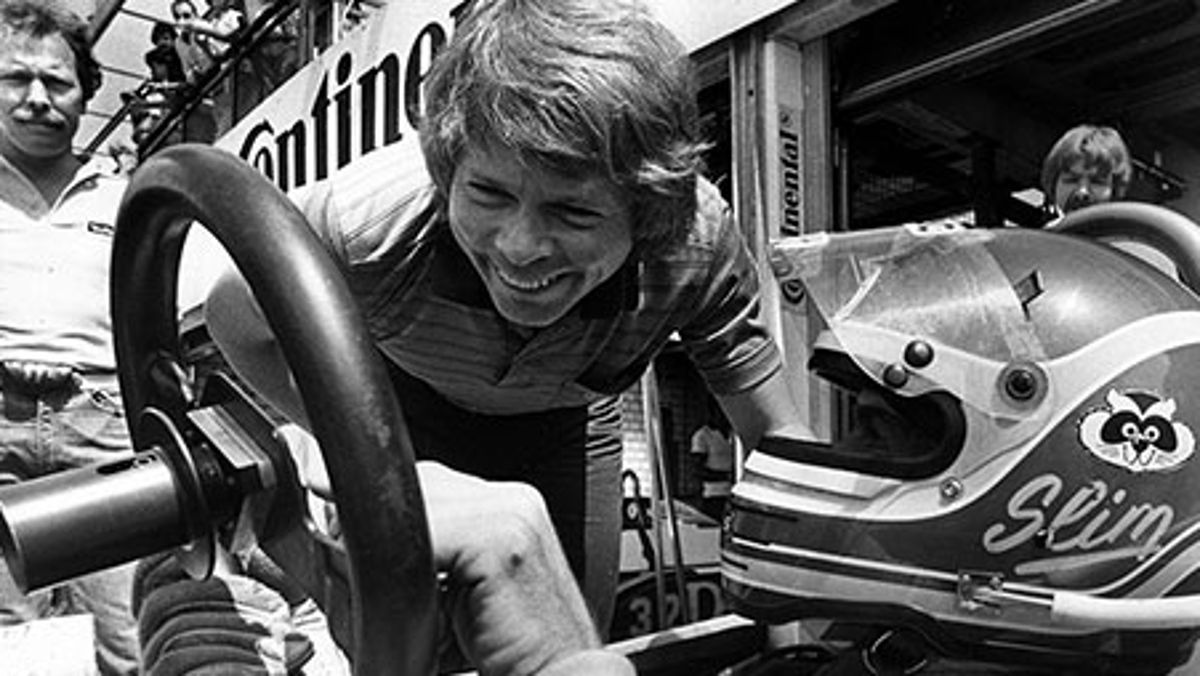 When Slim Borgudd, who was born on this day 76 years ago, made his F1 debut with the ATS team at the 1981 San Marino GP his credentials as a racing driver weren't exactly his biggest claim to fame.
Rather the Swede was referred to as ABBA's former drummer, albeit as a session musician who had performed mainly in the recording studio with the famous pop group.
The underfunded Borgudd (seen hereabove with ABBA's Björn Ulvaeus) had learned his trade in F3 from 1976 to 1979, winning the Swedish title in his final year before graduating rather surprisingly to F1 in 1981 with ATS
Perhaps he was a better drummer than driver, but Borgudd held his own on occasion during his ten Grand Prix appearances in '81 and '82, and even finished sixth in his second race at Silverstone!