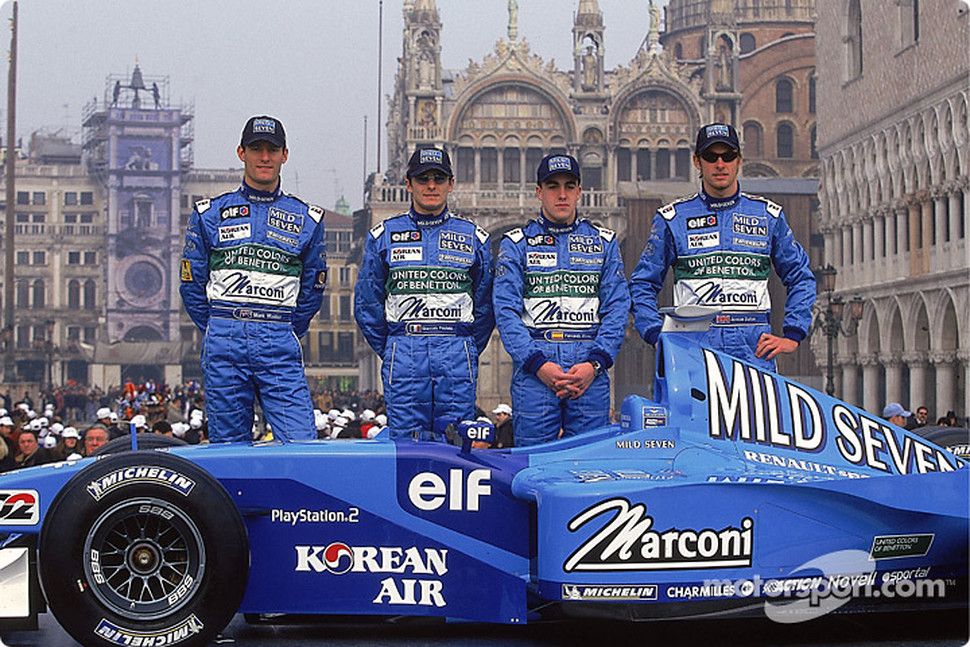 Twenty years ago, back in the days when Formula 1 teams tried to outdo each other with glitzy and flashy launches, Benetton opted for Venice and its beautiful Piazza San Marco to present its 2001 car and a quartet of young drivers.
Surrounding the Renault-powered B201 were full-time racers Jenson Button and Giancarlo Fisichella - the ones with the glasses - and test drivers Mark Webber and Fernando Alonso.
The four young men obviously had no wins to their name at this time, but today they reside in F1's history books with 59 Grand Prix victories and three world championships, two for Alonso and one for Button.
At 39, the Spaniard returns to the grid this year with Alpine to undertake his eighteenth season in F1.