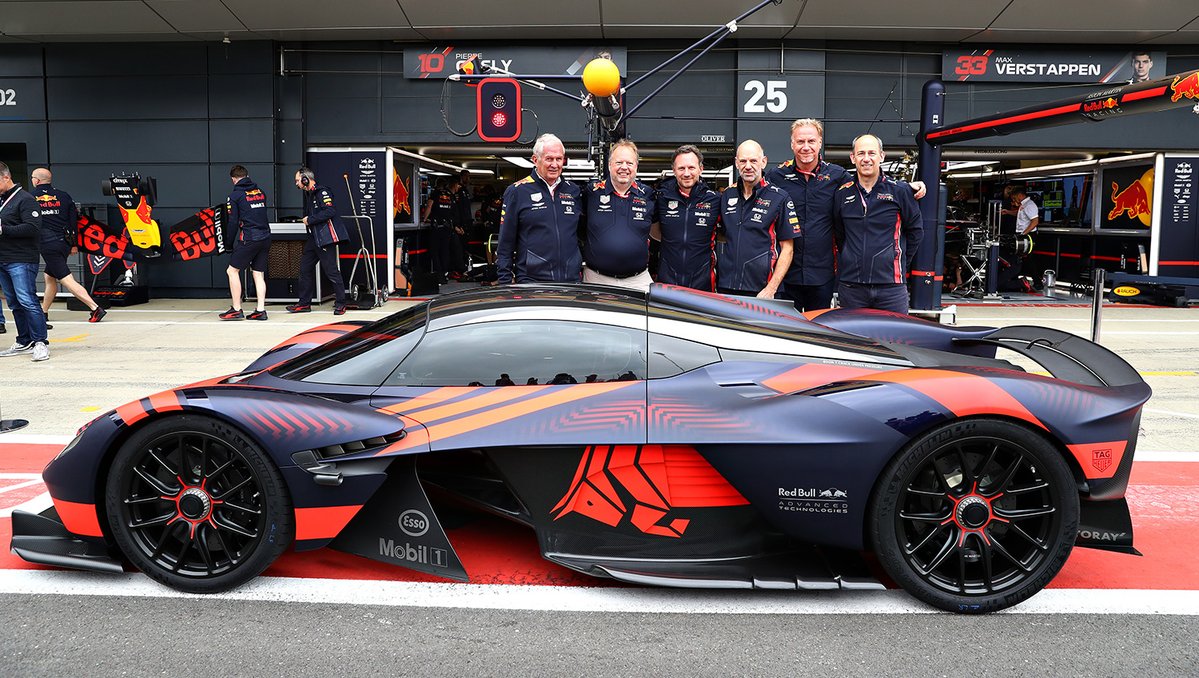 The Aston Martin Valkyrie, designed in collaboration with Red Bull Racing's Adrian Newey, enjoyed its very first dynamic running today at Silverstone.
The 1,160 bhp hybrid hypercar, liveried with a stunning Red Bull-inspired design, was entrusted to Aston Martin performance test driver Chris Goodwin.
The fruit of a technical collaboration between technical partnership between Red Bull Advanced Technologies and Aston Martin, the Valkyrie is a two-seater mid-engine hypercar, powered by a 6.5 litre naturally-aspirated V12 engine.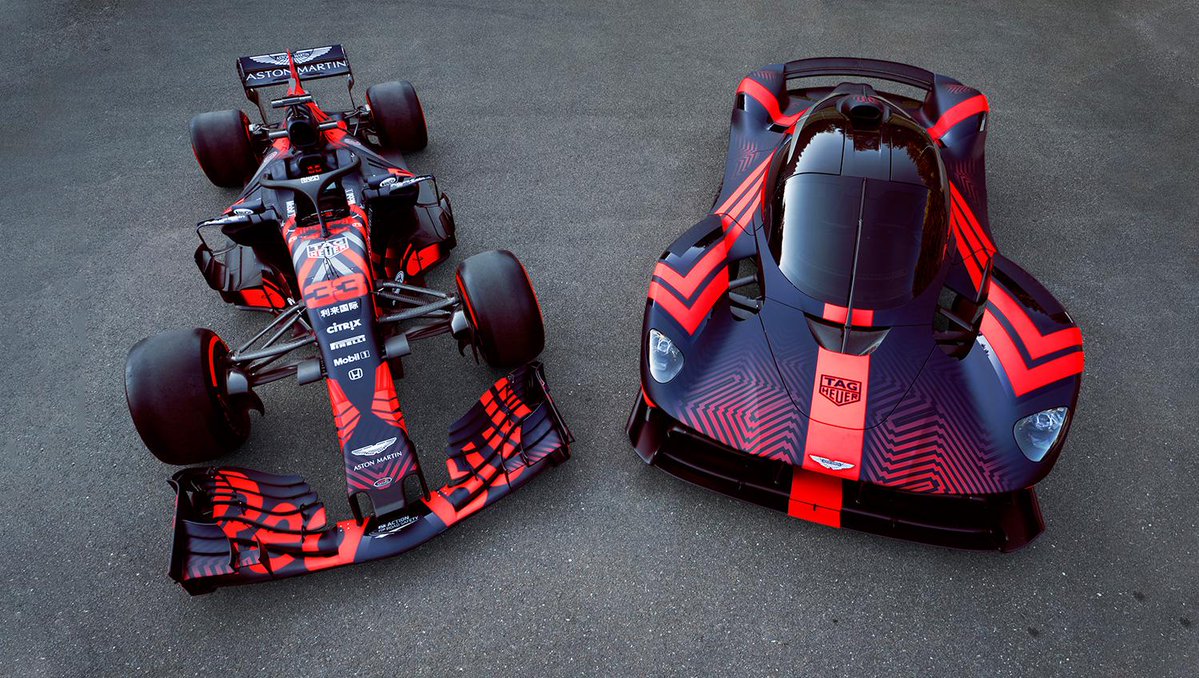 The 150 road-going Aston Martin Valkyries are already sold out, with the first deliveries commencing in Q4 2019
"To see the Aston Martin Valkyrie running today, five years from the first moment I started sketching what it might look like, is very emotional," said Newey.
"With the changing visual angles as it drives past and the noise, it is now doing what it is supposed to do, which is to move and be dynamic.
"It has been an enormous push from the Team to get it running here today so this is also a special moment for them."