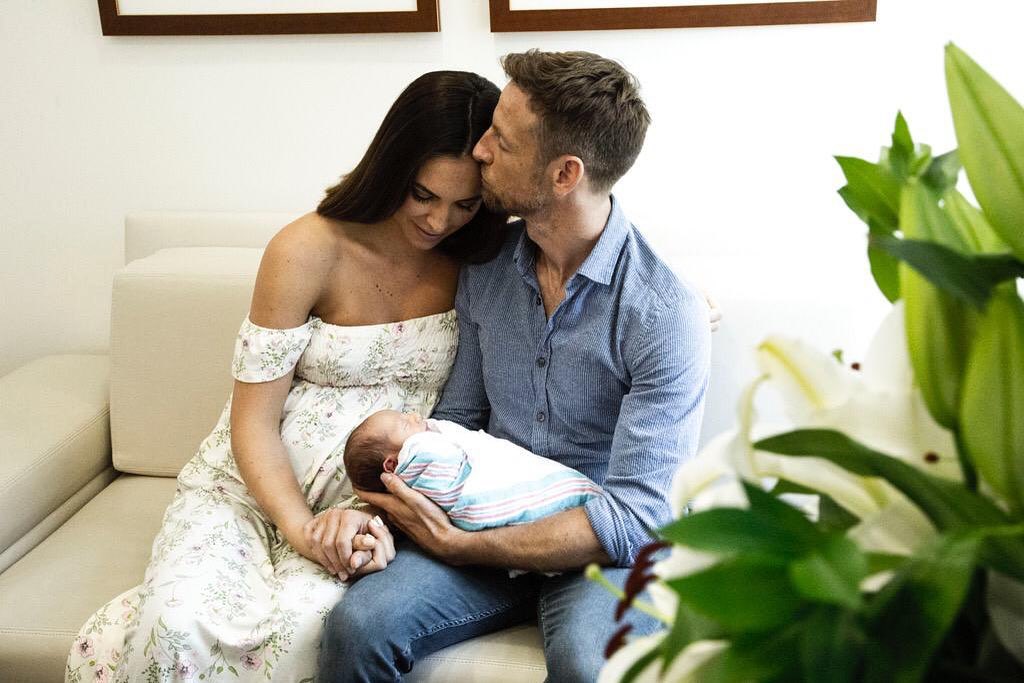 You never forget your first Grand Prix win but on an emotional level this event may well have surpassed anything Jenson Button experienced on an F1 podium.
The 2009 world champion and Brittny Ward welcomed a baby boy into their burgeoning young family this week, and both took to Instagram to proclaim the good news.
"On Tuesday at 8:42am Brittny and I welcomed this scrumptious squishy little man into the World, I can't tell you how happy we're right now 😊," wrote the 39-year-old.
"Hendrix Jonathan Button you're going to be so very spoiled!"
And Mum followed suit with a post of her own.
"Tuesday morning our lives changed forever," wrote Ward. "Hendrix Jonathan Button, you have us wrapped around your tiny little finger already."
In true 'Generation Alpha' style, Hendrix already has his own Instagram account - @hendrixbutton!