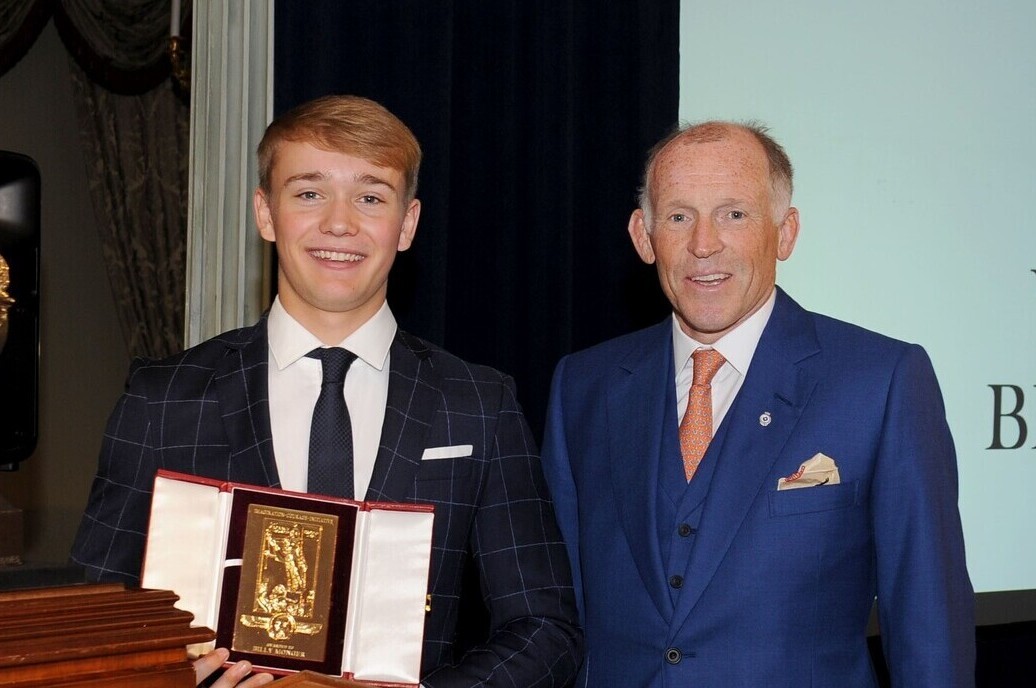 The Royal Automobile Club has awarded the Segrave Trophy to Billy Monger, who becomes the youngest ever recipient of the prestigious honor.
Monger - who suffered a horrendous accident at Donington while racing in Formula 4 in 2017 and lost both his lower legs as a consequence of the crash - was granted the trophy "for demonstrating exceptional courage and determination after great adversity and returning to high levels of motorsport."
Less than a year after enduring his terrible ordeal, 'Billy Wizz' was incredibly back behind the wheel of a specially adapted single-seater racing car, competing with Carlin in the BRDC British Formula 3 Championship.
The 20-year-old's remarkable return to racing was marked by an outright win with Carlin at the Pau Grand Prix Euroformula Open race in May 2018.
At the Royal Automobile Club, Billy stood proud and tall alongside his parents as he displayed the prestigious trophy previously bestowed upon the likes of Lewis Hamilton, Nigel Mansell, John Surtees and Sir Stirling Moss.
"My life has become so busy with my Formula 1 commentary and my own racing I haven't had a chance to digest how amazing this award is," Monger said.
"But I stayed at Pall Mall last night and it's starting to sink in just how incredible it is. I'm super proud.
"Doing the Channel 4 TV work and watching the Formula 1 and other support categories makes me feel like I need to be in those in the next couple of years and hopefully making my way up to Formula 1," he added.
"There is still a long way to go and I am only 20.
"Life is short and for me I could not be here right now and then none of this would matter, so I am living every moment as it comes towards me and just doing my best.
"I am concentrating on this year by doing the best job that I can and then think towards next year and keep going."
Ben Cussons, Chairman of the Club, reminded everyone that "Lady Segrave commissioned the Trophy in 1930, soon after her husband, Sir Henry Segrave died after breaking the water speed record on Lake Windermere.
"It was her wish that the Trophy would celebrate British nationals who demonstrated outstanding skill, courage and initiative ‒ the spirit of adventure ‒ whether on land, sea or air".