The family and friends of Anthoine Hubert, as well as members of the motorsport community came together on Tuesday to bid a final farewell to the 22-year-old French driver who lost his life at Spa during the Belgian GP weekend.
The poignant send-off took place at Chartres in a Cathedral filled with flowers and where a selection of Anthoine's helmets were laid onto the chairs ahead of the ceremony.
Four-time F1 world champion Alain Prost delivered a heartfelt tribute to the Renault Sport Academy member, flanked by Anthoine's father François and the young driver's girlfriend Julie.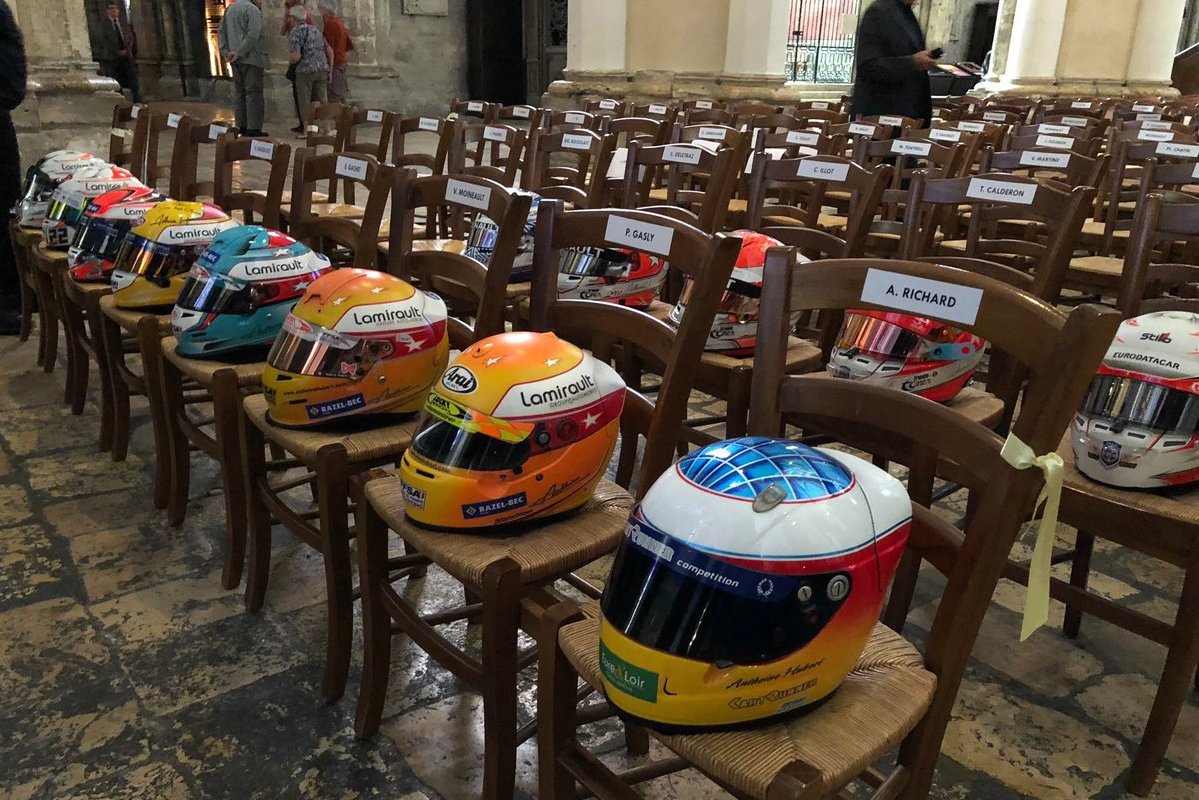 Many of the racer's past rivals were also present at Chartres, as well as close friends Pierre Gasly and Charles Leclerc, Jean and Giuliano Alesi, and Mick Schumacher.
The top level of motorsport was also present to honour Anthoine Hubert's memory, led by FIA Presdient Jean Todt and Formula One's Chase Carey and Sean Bratches.