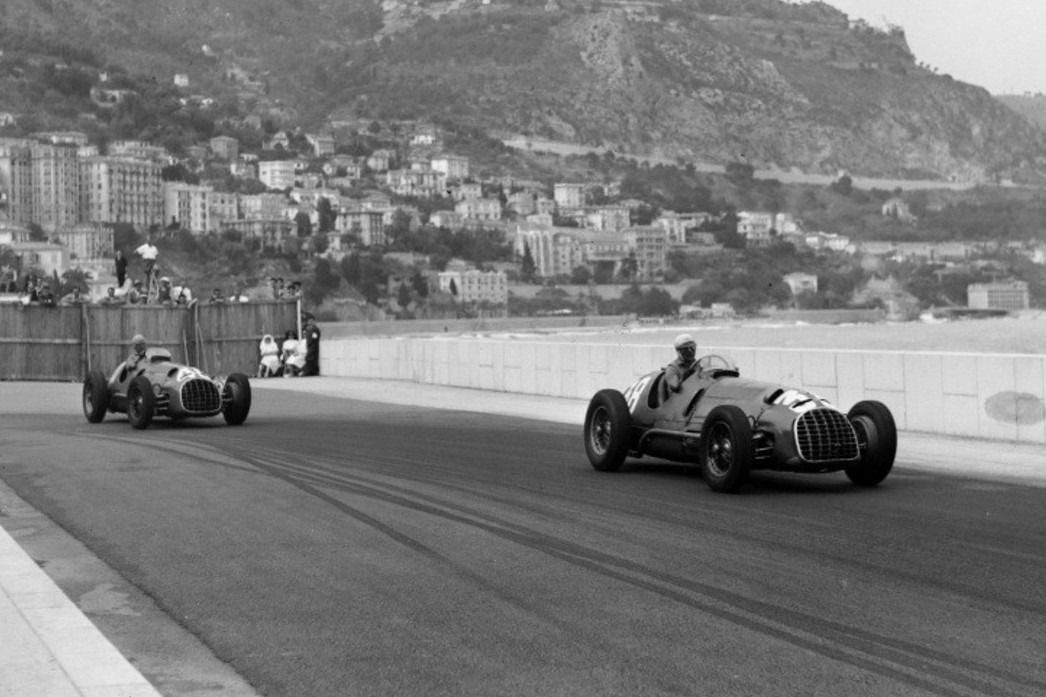 The Monaco Grand Prix held on this day in 1950 was marked by two historical premieres for two of motorsport's most famous names: Ferrari and Fangio.
The Scuderia made its debut in the Formula 1 World Championship in the Principality, entering the event with Alberto Ascari, Luigi Villoresi (seen here above) and Raymond Sommer.
However, the horde of 1.5-litre supercharged V12 prancing horses wasn't enough to prevent Juan-Manuel Fangio from scoring his maiden F1 win, the great Argentine blitzing the field onboard his Alfa Romeo 158, never putting a foot wrong over the course of the 100-lap race that lasted a grueling 3 hours and 13 minutes!
Ascari nevertheless finished runner-up to Fangio (seen here-under), with local hero Louis Chiron coming home third at the wheel of his Maserati 4CLT/48.