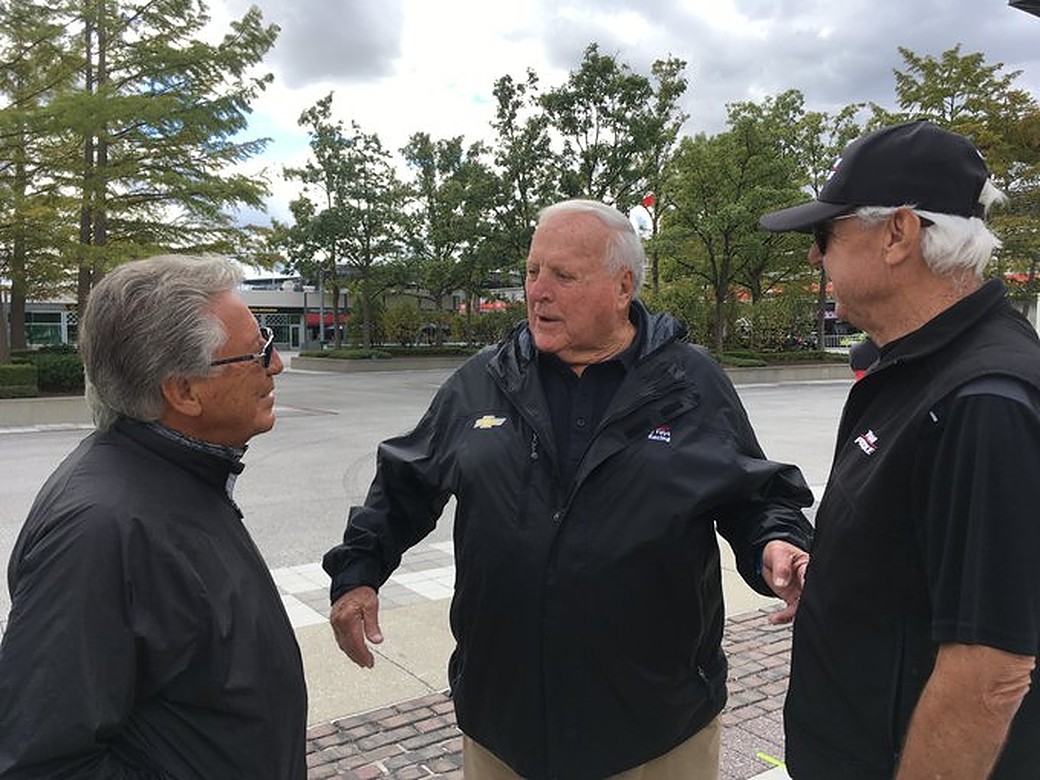 You're unlikely to find a more imperial, stately and successful trio of IndyCar veterans coming together to talk shop in the IndyCar paddock.
Mario Andretti, AJ Foyt and Rick Mears met up at the Speedway ahead of yesterday's Harvest Grand Prix for some banter and chitchat.
Between them, the three legends share nine wins in the Indy 500, with Foyt and Mears savouring the winner's milk four times each in Victory Lane.
And by the way, the first round of this weekend's Harvest GP double-header held on Indy's road course, which unusually took place on a Friday, was won by Penske's Josef Newgarden who reduced Scott Dixon's lead in the championship to 40 points with two races to go.