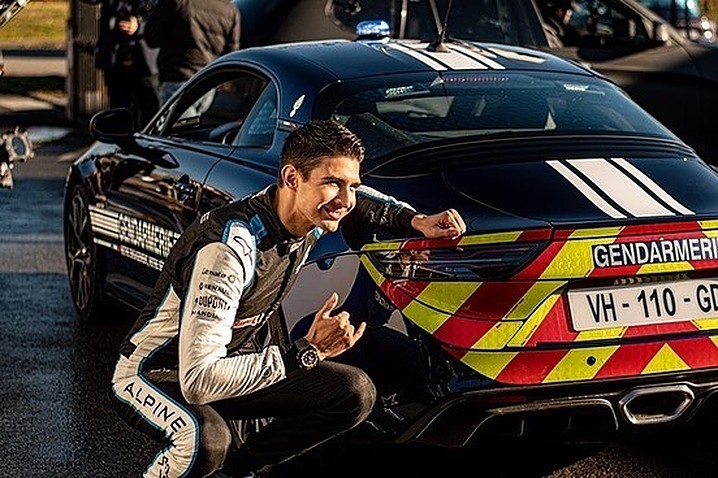 France's famous national Gendarmerie has received a new set of wheels from Alpine, along with some useful driving tips from a qualified expert.
None other than Alpine's very own Esteban Ocon was called in to instruct those who will be handling one of the national fleet's 26 specially prepared Alpine A110s that will help maintain law and order on France's roads.
"They gave me the title of chief driving officer," wrote Esteban on Twitter. "I am starting the year right. Happy 2022 everyone!"
Mind your speed people when you're in France, for the Gendarmerie's intervention will be just like Ocon, fast and furious!