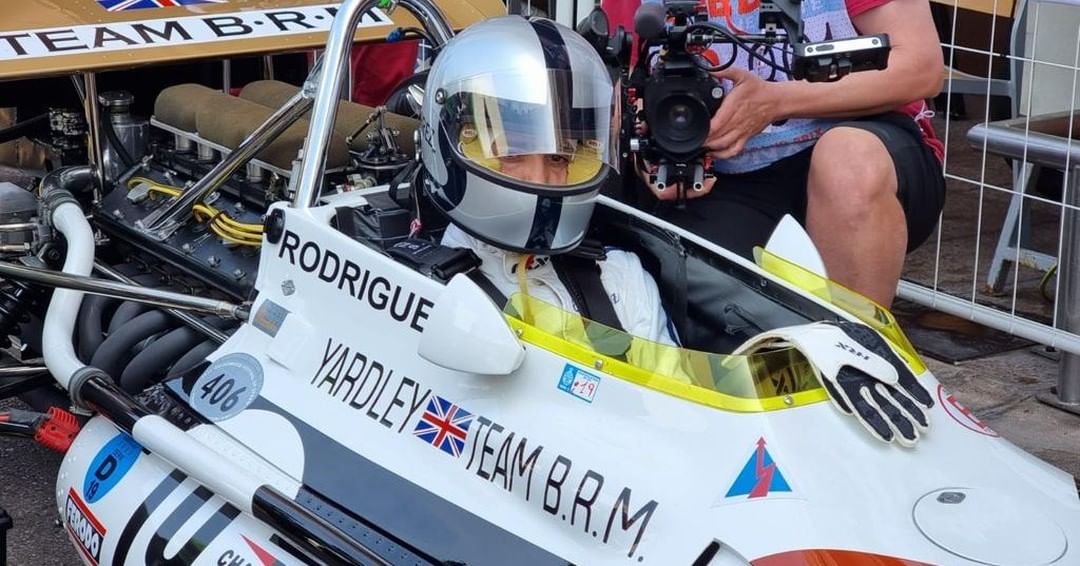 Esteban Gutierrez channeled his inner Pedro Rodriguez in this weekend's Historic Monaco Grand Prix, the Mexican racing in the event onboard his late countryman's 1970 Belgian Grand Prix-winning BRM P153.
"I know that Pedro won with this car, how historic the event is and the support it has had from the fans," said Esteban ahead of this weekend's event.
"Back on the streets of Monaco and what better than driving a car so representative for our country and the history of motorsport".
Decked out in period-coloured overalls and sporting Rodriguez's classic helmet livery, Gutierrez man-handled the V12-powered machine around the Principality's twisty layout to qualify third in the Series D event for 3-litre Grand Prix cars from 1966 to 1972.
Unfortunately, the car's engine gave up the ghost in Sunday's race while Gutierrez was running third.