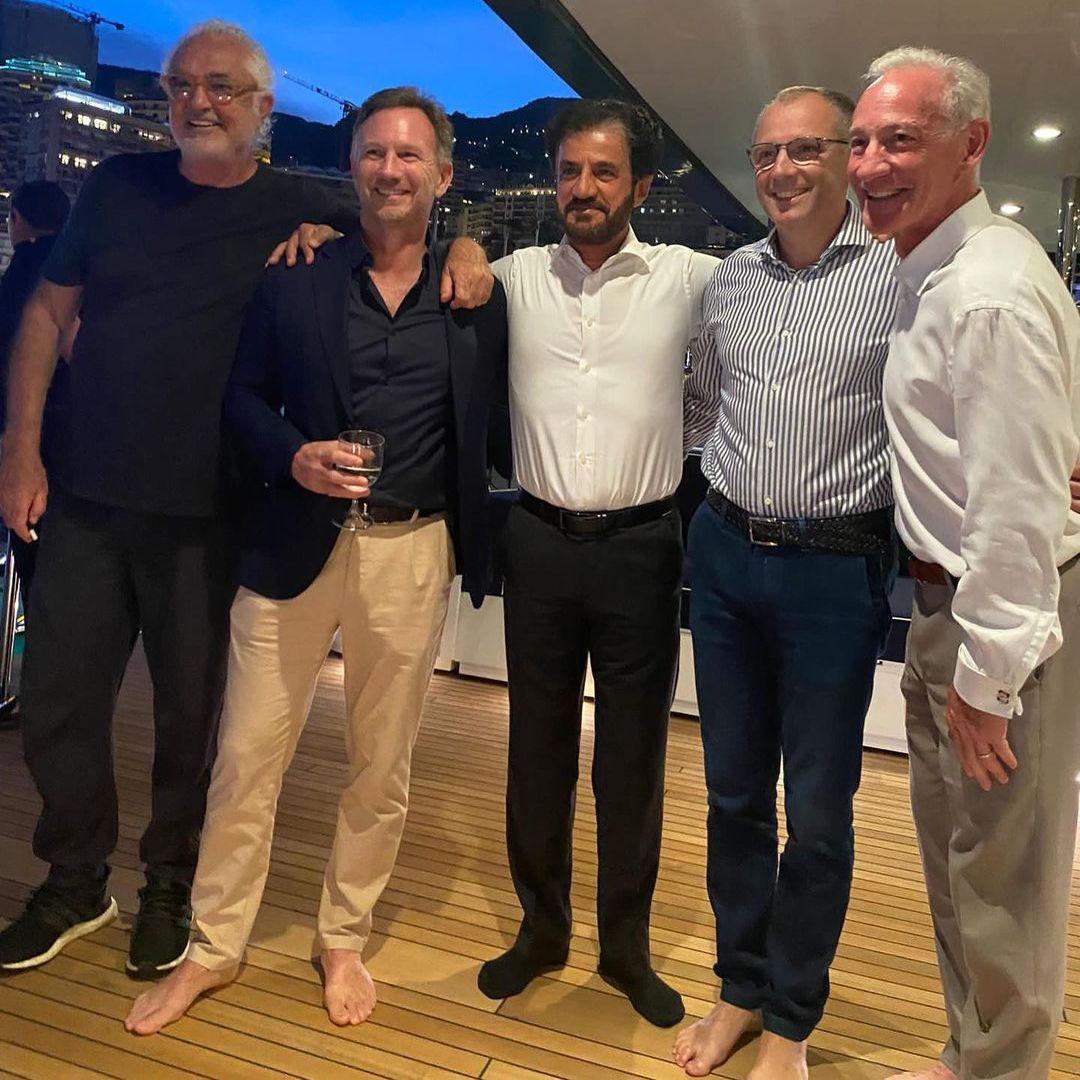 Leave it to former team boss Flavio Briatore to bring together in Monaco the most prominent group of F1 dignitaries one could ever put together on a Grand Prix weekend.
Flamboyant Flav - who was apparently the only one allowed to keep his shoes on during the post-race happy hour hosted on the deck of his superyacht - banded together Red Bull team boss Christian Horner, FIA president Mohammed Ben Sulayem, F1 chief executive Stefano Domenicali and Liberty Media boss Greg Maffei.
Because whether they're talking shop or reinventing the world, they're all still part of the same big family of Formula 1.