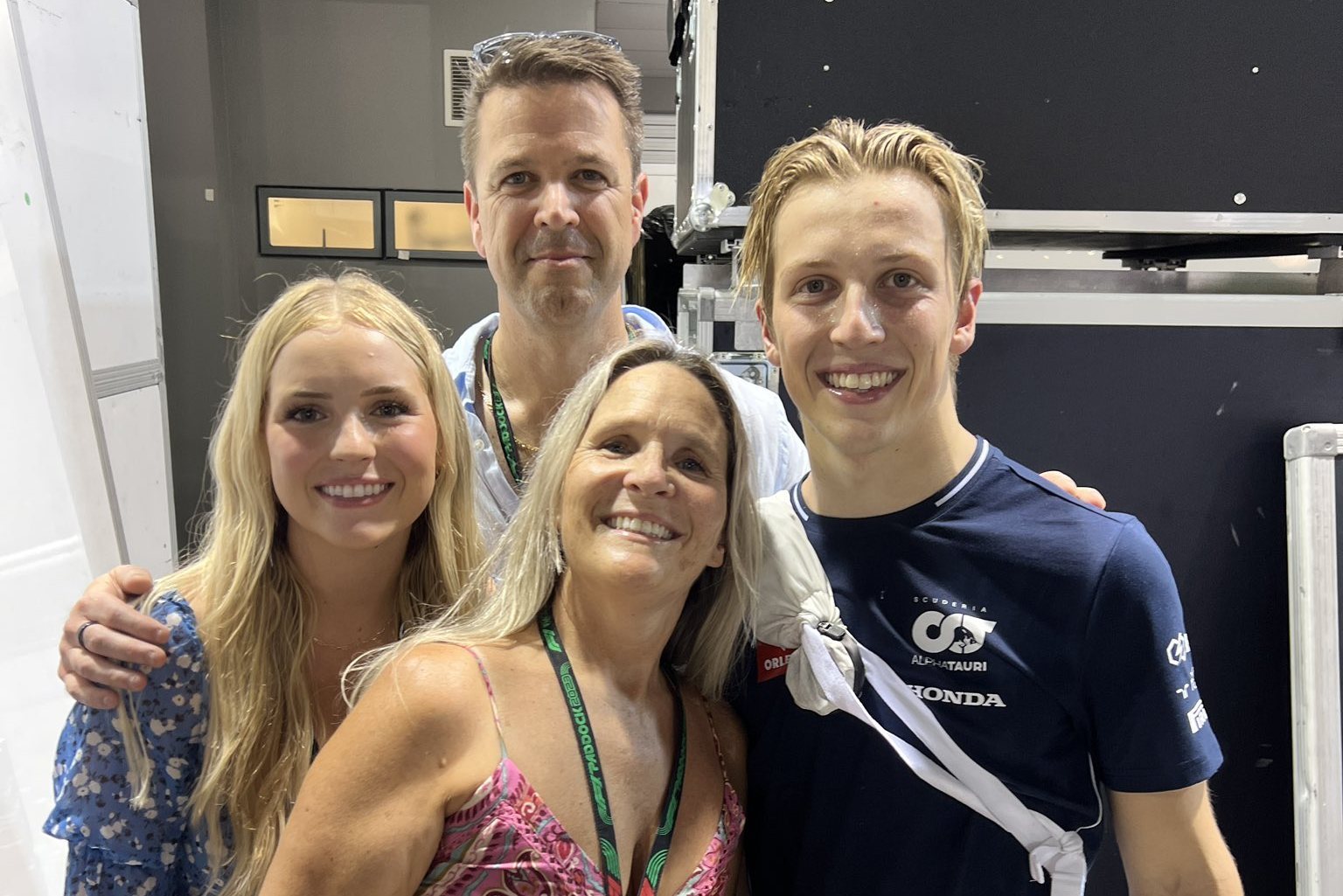 Liam Lawson's parents - Jared and Kristy Lawson - were overwhelmed with joy and pride as they watched their son achieve in Marina Bay last weekend his first remarkable milestone in his budding Formula 1 career.
Witnessing the AlphaTauri rookie score his first championship points, in just his third Grand Prix, was undoubtedly a momentous and emotional experience for the Lawson family.
Their journey from New Zealand to Singapore had been in the making for several years but was planned under very different circumstances.
"My dad actually used to promise me every year that he would take me to the Singapore Grand Prix, and in the end, we never went," Liam recounted ahead of last weekend's event.
So the young gun couldn't pass up on an opportunity to bring both his parents and sister to Singapore, and leave his family with their hearts swelled with pride after his remarkable display that earned him a ninth-place finish at the end of a memorable day.
For the Lawson family, it's just the beginning of a promising journey in the world of Formula 1 for their young and talented rookie.