…cause every little thing gonna be all right…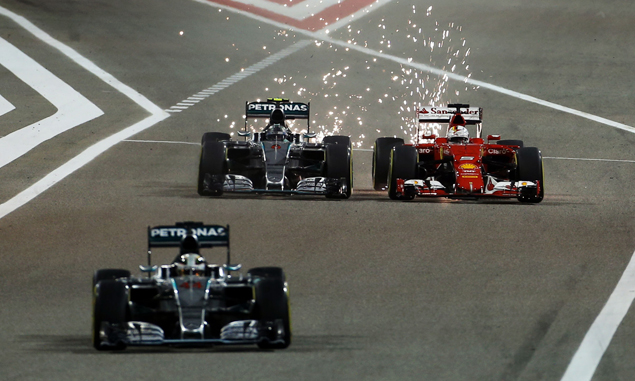 Whenever things aren't going well I often decide how to deal with the situation by wondering what Bob Marley would have done. Clearly, that's not actually true, or I'd spend my life playing football on a Jamaican beach, stoned out of my box.
However, after the opening quartet of races where the negative aspects of Formula 1 tended to dominate the headlines, maybe it's time to take a leaf out of old Tuff Gong's book and just chill a bit and appreciate the positive aspects of Formula 1 2015. Because, with the passing of even a little bit of time, the stories that seemed to suggest the world of Formula 1 was coming to an end, now appear rather trivial: the Sauber v van der Garde saga in Melbourne? A dull court case about contracts. Manor's inability to make the grid? A temporary glitch. Red Bull and Toro Rosso to quit? An empty threat. Hamilton to be banned from China for spraying champagne at a 'podium presentation trophy operative'? A story that fizzled out.
And so it goes on, while on track we've had encouraging signs, like the first buds of spring poking through the ground, that we could have some great racing this year, which is after all what it's all about. It's too easy for those of us who bring you the news to be suffused with a siege mentality and see only the dark side. If you travel the world, spending a lot of time in countries you would never consider visiting unless you had to, then it clouds your judgement when it comes to doing your job, which is actually the rather straightforward task of reporting on a sporting contest that lasts around 90 minutes every other Sunday.
The most exciting news to emerge from the first quartet of races is that, while Mercedes is still the class of the field, it looks as though Nico Rosberg took the decision in Bahrain not to lie down and let Lewis Hamilton destroy him. The Germano-Finnish-Euro person showed spirit and stopped whingeing and will hopefully take a win soon.
Ferrari's return to form is fantastic news for the sport, because last year, while Red Bull's Daniel Ricciardo pretty much had to wait for something to go wrong with the Silver Arrows to take a win, this year it looks as though both Kimi Raikkonen and Sebastian Vettel could actually mount a consistent challenge. Kimi must really love his new boss because, as Maurizio Arrivabene revealed to the gathered press including our very own Chris Medland last week, it was the former fag salesman himself who told veteran designer Rory Byrne and Ferrari's chief designer Simone Resta how to make the SF15-T work for the Kimster. Remarkable!
Pretty soon, Honda will get its act together and be challenging the midfield teams. If I was running the Japanese F1 project right now, I'd just keep throwing new engines at the car, run them at full power and take the penalties. And aren't Sauber doing well? True, they often shine early in the year only to fade later, but those 'evil pay drivers' Felipe Nasr and Marcus Ericsson are proving they deserve their places on the grid. As do Carlos Sainz and Max Verstappen, but I'll confess to being bored with the whole miracle baby drivers story now. In fact, I don't want to put a downer on things, but their presence is symptomatic of one of the problems with Formula 1 right now, as Mark Webber will reveal to us here on F1i next week.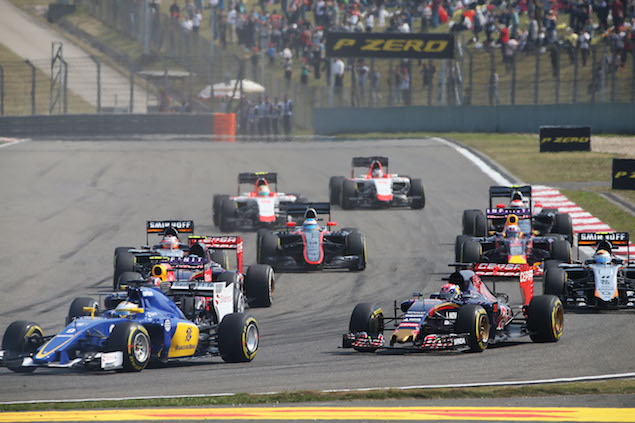 Before the season started, Williams was the team billed as being most likely to push Mercedes hardest, but that hasn't happened yet. Maybe the team's designers have had other jobs to deal with, given that a press release entitled 'Supermarket Fridges Become More Energy Efficient Thanks to Formula One Aerodynamics' has just arrived in my inbox from the Grove outfit.
Yes, there's plenty wrong with F1, as there is with any other sport; the governing body and the promoter and his cronies seem completely out of touch at times, but in terms of what might happen on that all important race track for the remaining 15 Sundays, I think there's going to be plenty to keep us excited and enthused. Making life even better is the fact we now get to the great European venues and we can include the short hop across the pond to Canada in that group. So, focus on the racing and forget about fixing F1 for a while.
But this isn't Hollywood, so Gerard Depardieu won't wake up hungover one morning with a brainwave that will fix Renault's woes overnight and Manor's Will Stevens won't start dating Keira Knightley who's father Liam Neeson, a billionaire supermarket owner, bankrolls the team to the front of the grid and a dream win in Suzuka … erm hang on.
Click here for a look at the brake-by-wire system which caused Mercedes problems in Bahrain
Keep up to date with all the F1 news via Facebook and Twitter