F1i's Eric Silbermann delivers his wish-list for the 2016 F1 season to help make the sport more exciting, fairer and, well, a bit nicer for himself too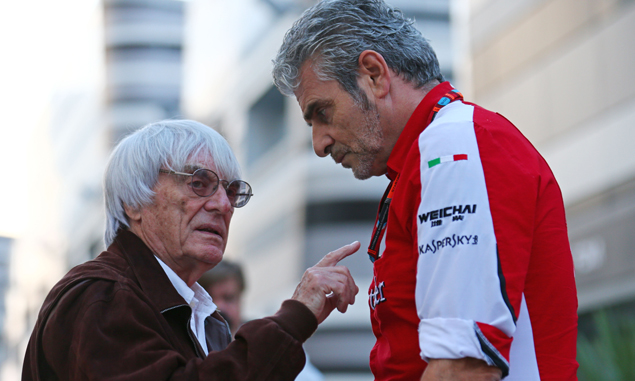 (...what I really, really want)
Look at the global sporting scene right now and you will see something of a metaphor for the state of the world at the moment. Chaos, cheating, lying, corrupt leadership, internecine strife; it's all there on the back pages, whether we are talking about football, athletics, cycling, swimming. The governing bodies of those sports have been exposed as being run by incompetent, immoral, greedy men, while those taking part are guilty of taking bribes or drugs and cheating in myriad ways, while displaying a wholly cynical attitude to the sports that have made them all millionaires.
So pat yourself on the back Formula 1 for apparently managing to cling to the moral high ground, but before you puff out your chest in pride, consider that, last year, all those tarnished sports managed something you didn't; namely producing fantastically exciting and enjoyable contests, no matter what dirty deeds were taking place in the background. Yes, Grand Prix 2015 had its moments, but it wasn't exactly a vintage year. Therefore, to spice things up in 2016 I'd like to see the following:
From the teams
Mercedes to beat Mercedes
Because they're the only ones that can. If Nico Rosberg maintains his end-of-2015 form, then he could come out of the stalls like a rocket and bang in some early wins. Then Lewis Hamilton might just take a confidence dip and crumble. Or he might stage a mega fightback, with tantrums and arguments with the team, which would provide plenty of drama both off and on track. Mercedes has done a fantastic job for two seasons, so it would be fun for the rest of us if they gave themselves a hard time.
---
At least four teams to win grands prix on merit and one team to totally fluke a victory
The four would be Mercedes, Ferrari, Williams and Red Bull, with a Force India driver finally standing on the top step of a podium.
---
A respectable Renault
F1 really needs a respectable performance from the sport's third manufacturer, as it returns to its rightful Enstone home. More importantly, their motorhome will feed the media some delicious French food and wine and the atmosphere is so much nicer if everyone's in a good mood at the dinner table.
---
Prancing Haas to be only average
That's not meant to be as unkind as it sounds. In some ways, if the Ferrari "B" team makes a go of it, perhaps Haas will be establishing a template for a sustainable form of Formula 1 operation, that can run on a smaller budget than current teams. However, if they get in the points right from the start, what does that say about the category that's supposed to be the pinnacle of motorsport? Combined with the teenage driver phenomenon, it says it's far too easy.
---
Sauber, Force India et al to win their case regarding "unlawful" revenue sharing in the European Parliament
That's unlikely to happen, but it would get more people talking about the fact that the distribution of funds in our sport is just plain wrong. Other sports look after their middle order teams and/or players, as they are needed to keep the show alive. Just because the sport's leaders were born in feudal times doesn't mean we have to live there now.