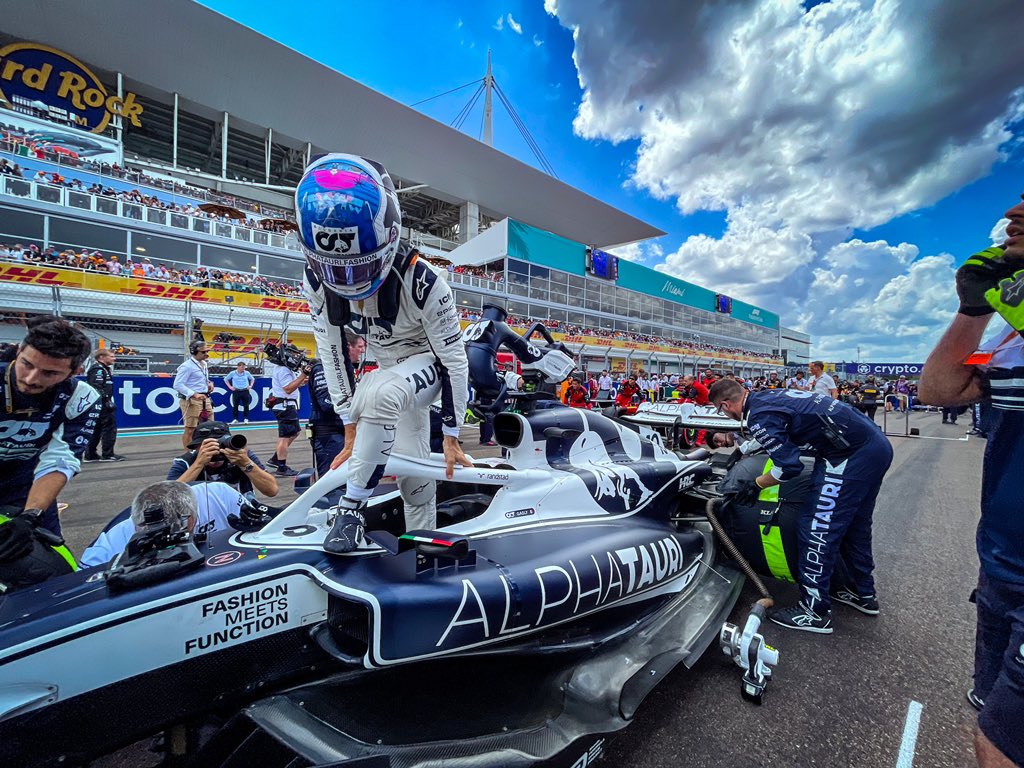 Pierre Gasly (Accident damage, Lap 46): 6.5/10
It wasn't the best of weekends for AlphaTauri, but Pierre Gasly did his utmost to make it work. He was firmly in the top ten during Friday's practice sessions, and after a bit of a blip in FP3 when he was down in P16 he delivered on that early promise by making it into Q3 to pick up seventh place on the grid. He was able to get ahead of Lewis Hamilton at the start although it proved a short-lived success, and he was back in P7 when the pit stops started on lap 16. An efficient service put him back out on just ahead of Fernando Alonso, and after 20 laps of cat-and-mouse duelling the Alpine then made a dive down the inside of turn 1 only to slide wide and hit the side of Gasly's AT03. He tried to carry on but the damage was serious, and getting worse by the minute. While trying to manage the situation he ended up making contact with Lando Norris to trigger a safety car. Norris was out on the spot and Gasly joined him in the cheap seats a few laps later.
Sebastian Vettel (Accident damage, P17): 6/10
Friday didn't bode well for Aston Martin, with Sebastian Vettel unable to come close to the top ten in either practice session. There was a glimmer of hope when he was a strong fifth in final practice on Saturday, but he still missed the cut at the end of the second round of qualifying and found himself P13 on the grid, while his team mate Lance Stroll had got through to the pole shoot-out round and was starting in the top ten. Unfortunately both drivers' efforts were for nought when a fuel temperature issue (whoa, apparently it had been over-chilled, dude!) forced both cars to start from pit lane. Opting to begin on the hard compound while the majority of others were on mediums meant Vettel could run a long first stint, which paid off when a safety car was scrambled at just the right time. He had just cracked the top ten when a clumsy move by his young protege and Race of Champions partner Mick Schumacher inflicted terminal damage on the AMR22 with three laps to go.