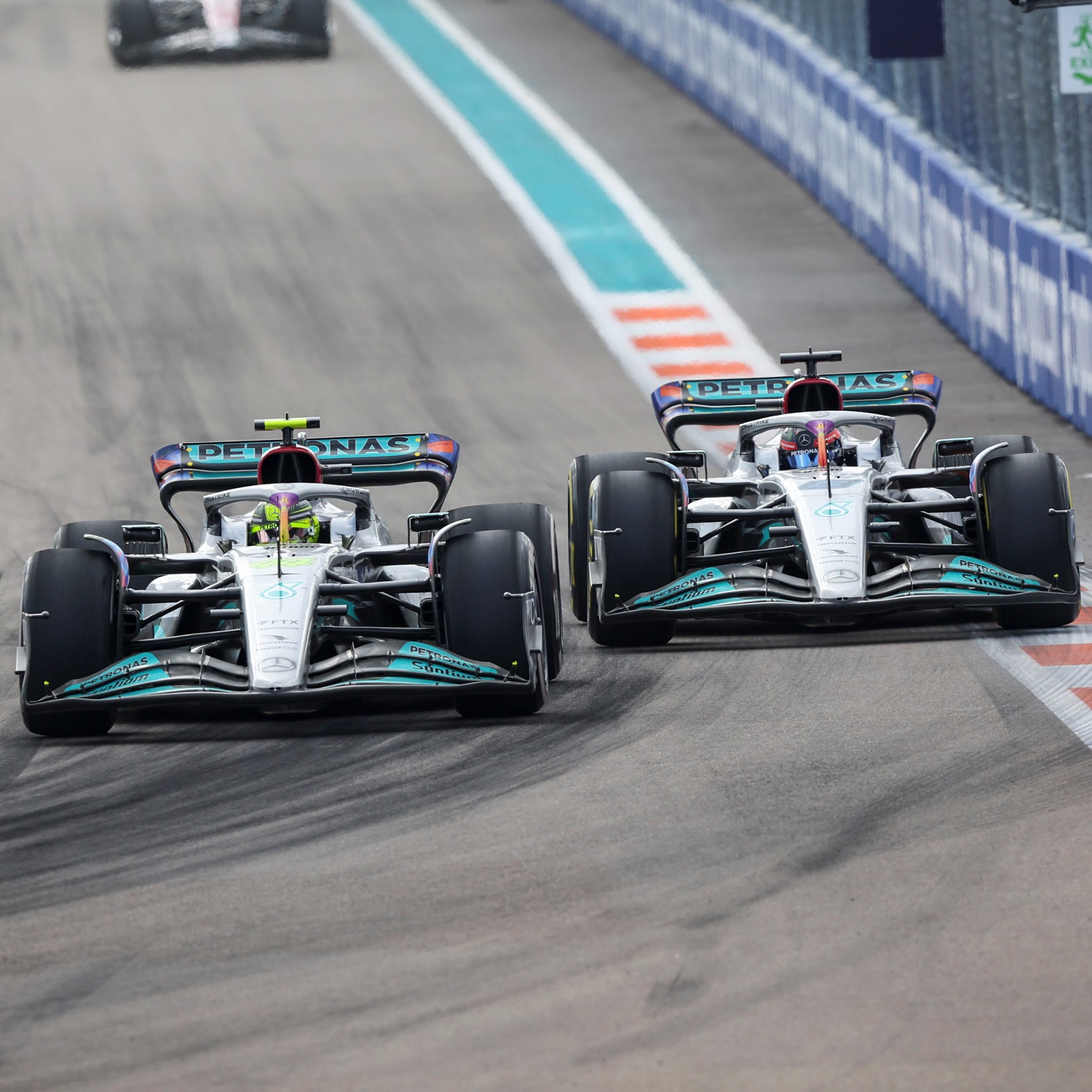 Lewis Hamilton (P6, 8 pts): 8/10
For a brief moment on Friday it looked like Mercedes might finally been making headway in its efforts to revive their 2022 championship chances. Lewis Hamilton was fourth in FP2 and less than a quarter of a second off the top time - which had been set by his team mate George Russell, quicker than both Charles Leclerc and Sergio Perez. Neither driver could quite explain it - and on Saturday it started to dawn that this quantum lead had indeed been largely a mirage. Hamilton struggled to find clear space to put in a lap in qualifying and left it late to make the cut in Q1, while Russell subsequently failed to progress beyond Q2. Hamilton was able to seal sixth on the grid for the race but it must still be weird to look across to see Valtteri Bottas on the other side of the track, and one place to the better, in his new Alfa Romeo colours. When the lights went out to get the race underway, Hamilton lost out to Pierre Gasly and Fernando Alonso on the first lap but soon recovered both positions and was able to hold on to sixth during the pit stops. He made way for Russell on lap 23, who was running a different tyre strategy, but got the place back when Russell pitted under a Virtual Safety Car on lap 40. When the VSC morphed into a full safety car, Hamilton was wrong-footed and urgently interrogated the team whether he should pit as well. The team decided against, but it meant Russell would have the upper hand on fresh tyres at the restart. The pair were able to pressure Bottas into a mistake and then Russell duly passed Hamilton not just once but twice after the stewards failed to understand that the first was an agreed team move. Hamilton was left in P6, a fair reflection of his and Russell's respective race performances.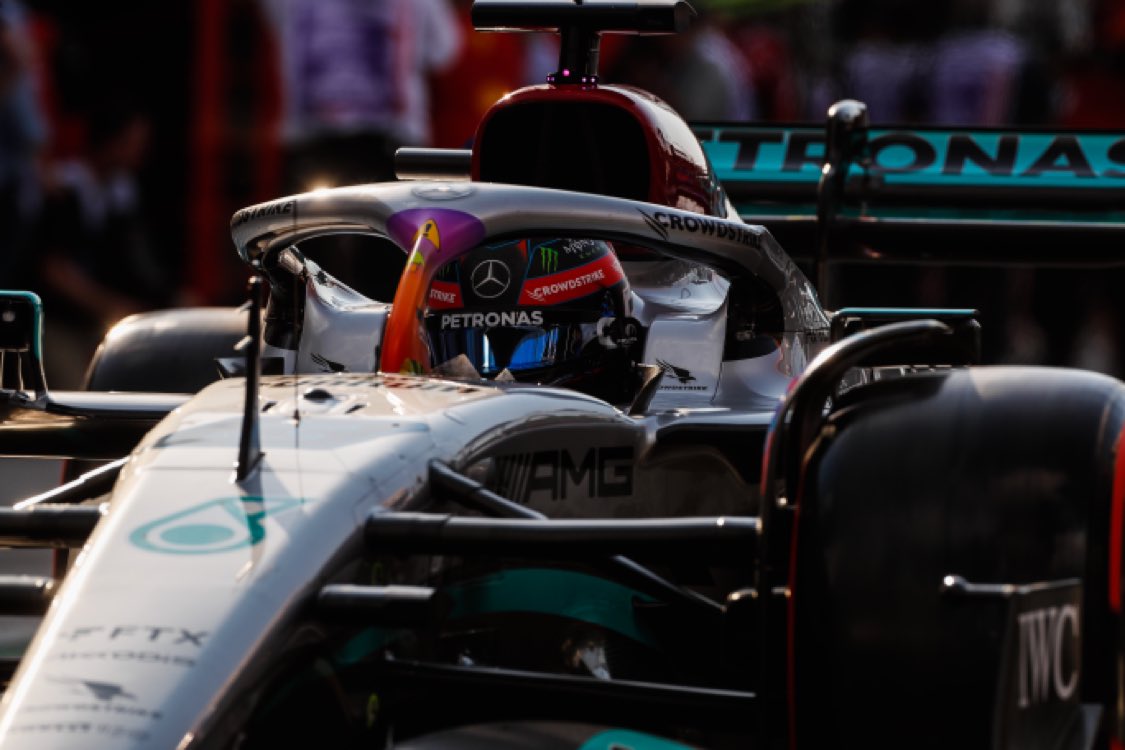 George Russell (P5, 10 pts): 8.5/10
George Russell stole the show on Friday. After Mercedes' recent painful struggles in the first four races of the season with an uncooperative W13, it looked like the team might possibly have turned the corner with Russell second quickest in FP1 and fastest of all in FP2. Were they going to be surprise contenders for pole position and victory in Miami? Umm, no. It was down to earth with a thud (or rather, with a pronounced up and down bouncing along the straights) with porpoising back in full force on Saturday. Russell even failed to make it through to the final round of qualifying - quite the comedown compared to 24 hours previously. Consigned to 12th place on the grid, Russell opted to start on the hard compound tyres and they proved a real handful at the start of the race when he lost three places (on top of both Aston Martins starting from pit lane). But eventually the tyres found their optimum temperature level, and Russell was cheerfully passing all those who had taken early advantage of him. The longer first stint meant that he continued to improve as the pit stops for those on mediums kicked in. By lap 22 he was behind Lewis Hamilton, who ceded sixth so that Russell could have what proved to be a successful crack at passing Valtteri Bottas. His eventual pit stop under a Virtual Safety Car put him back behind the pair but the fresh tyres gave him the whip hand when the race resumed, although the race stewards appeared particularly obtuse when they interfered with Mercedes' initial attempt to sensibly move Russell ahead of Hamilton on lap 50. The second time proved to be the charm, and Russell duly accepted 'best of the rest' status in fifth behind the massed ranks of Red Bull and Ferrari.