Sergio Perez (P4, 12 pts): 8/10
The old discussions we used to have about Sergio Perez and whether he would ever belong in the top tier of Formula 1 racing drivers is history. He clearly does, looking completely at ease at the top of the timesheets in Miami which is virtually another home race for the Mexican star. Fourth in FP1, third in FP2 and then quickest of all in final practice on Saturday, he then inserted himself onto the second row of the grid alongside team mate Max Verstappen for the start of the race, ideally placed to play whatever role was required of him by Red Bull. After a solid start that saw him retain fourth place, his car unfortunately suffered a loss of engine power that saw him drop away from the top three. He was still below par even after the brains trust on the pit wall gave him a fix for a malfunctioning sensor. It left him unable to attempt any type of over- or under-cut move on Sainz when they both pitted on lap 27. After that Perez spent the entire remainder of the race running in fourth place, always out of reach of George Russell but equally too far behind Sainz to have any realistic chance to wrest a podium place from the Ferrari. But he brought the car home without incident or issue, the most anyone could have expected from him on Sunday in the circumstances.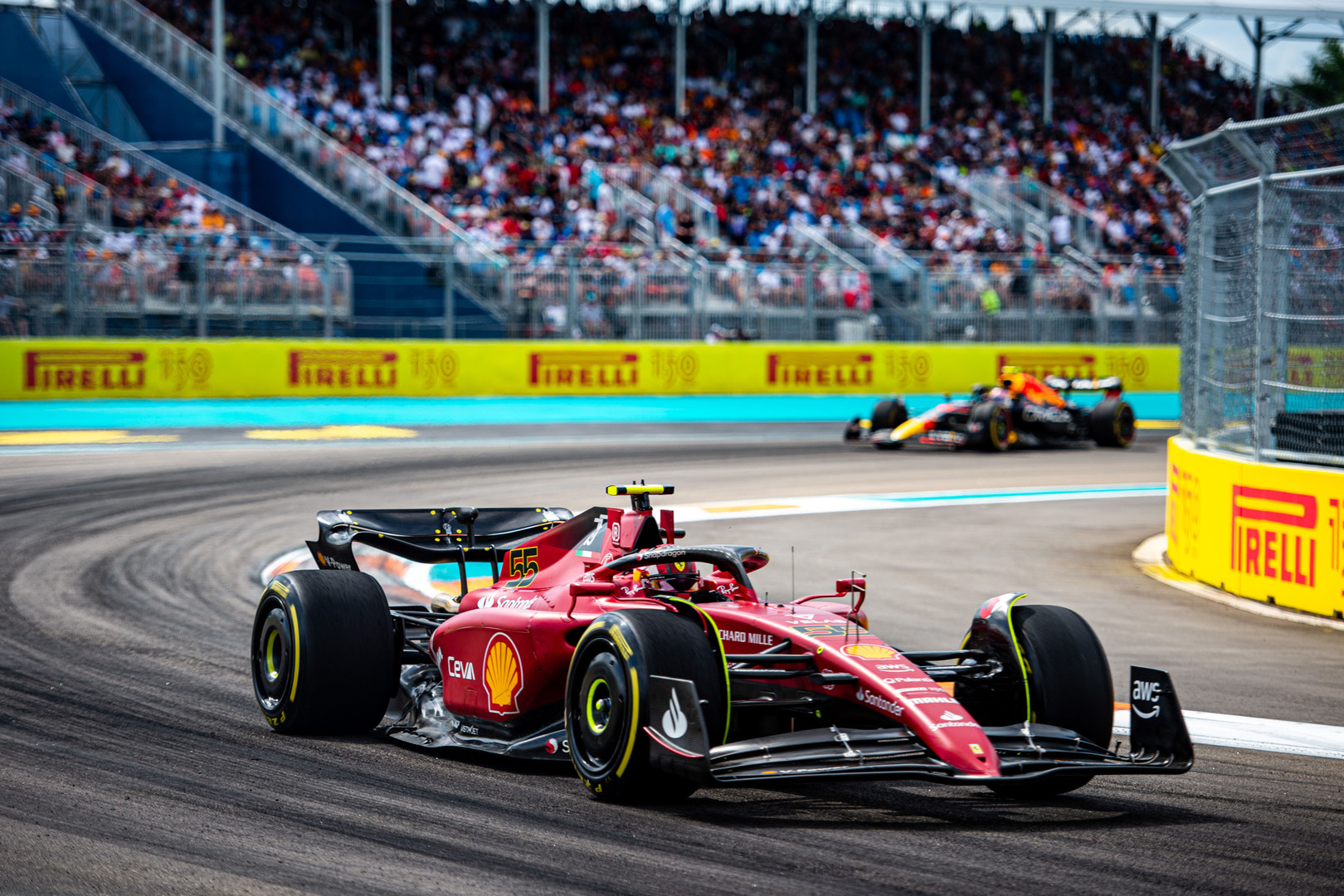 Carlos Sainz (P3, 15 pts): 8/10
After consecutive DNFs in recent races, Carlos Sainz really needed something to steady his nerves this weekend. It didn't look like that was going to happen: he took too much kerb heading into turn 4 midway through FP2 and planted the Ferrari into the wall, in an incident that prefigured a more violent accident at the same spot for Esteban Ocon on Saturday morning. Fortunately the Ferrari crew had time to rebuild the crumpled F1-75 for Saturday's sessions, and he looked a match for team mate Charles Leclerc all the way through qualifying to the final seconds of Q3 when the Monegasque found just enough time to take pole by a couple of tenths. Sainz himself had a much narrower margin of five thousandths over Max Verstappen to make it the first Ferrari 1-2 front row lock-out in two and a half years. Unfortunately it put Sainz on the dirtier side of the grid for the start of the race on Sunday, and despite defending for all he was worth he couldn't stop the Dutch driver seizing control of second place in the opening corner. Once things settled down, Sainz had more luck making sure Sergio Perez didn't get by, and except for a brief spell when the leaders made their pit stops - during which time Sainz led for a single lap - Sainz spent the afternoon in third place and duly stepped up to join Verstappen and Leclerc on the podium.