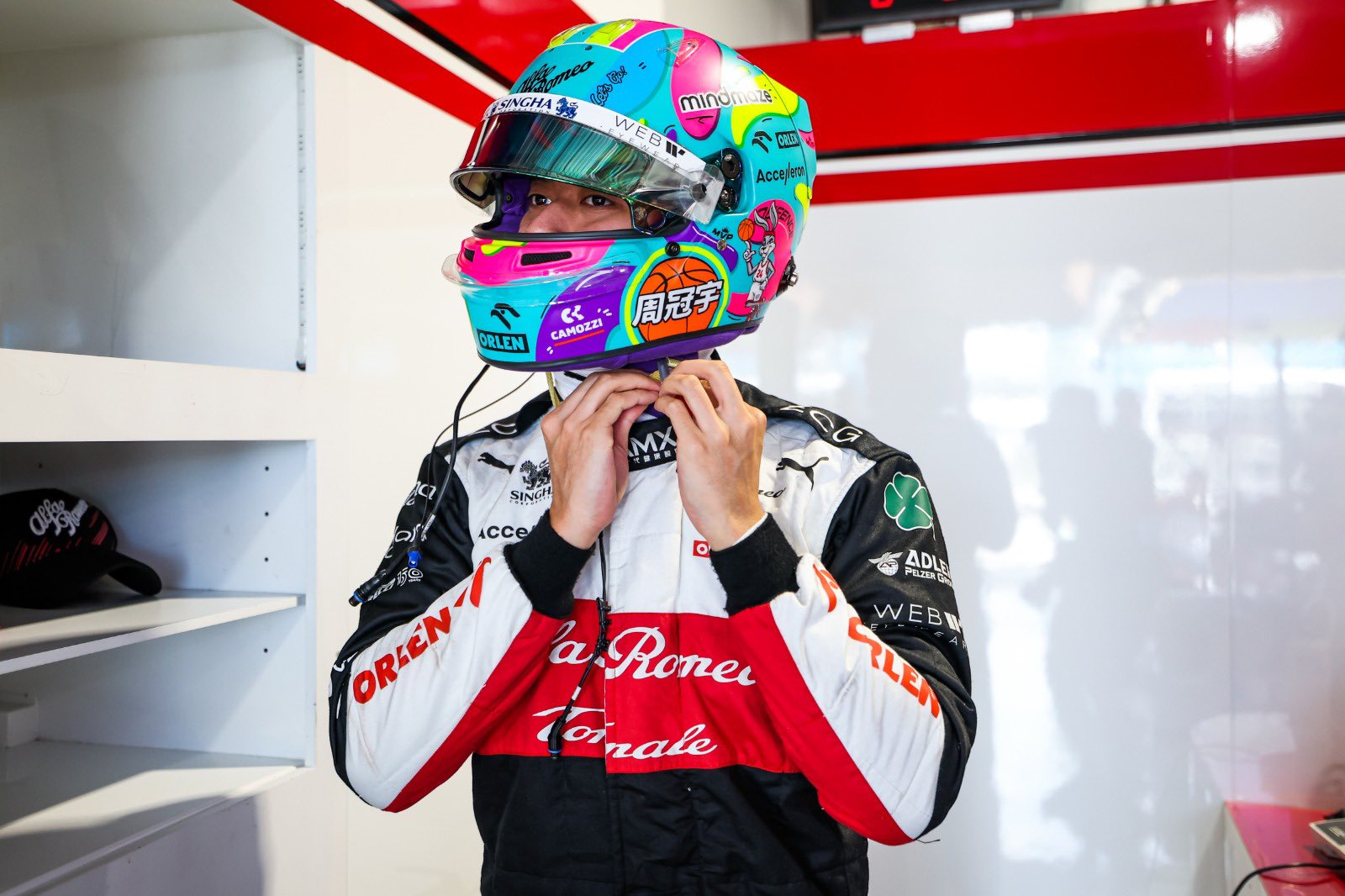 Zhou Guanyu (Retired, Lap 7): 5.5/10
Our post-race ratings are based on how a driver performs across the entire weekend, not just in the Grand Prix itself. Which is just as well, because Zhou Guanyu briefly featured on Sunday. He had been eighth quickest at the end of Friday's practice sessions, and picked up three spots on the opening lap of the race to make up for what had proved to a disappointing qualifying on Saturday. Unfortunately no sooner had be settled in than the car was going backwards at a rapid rate of knots, and he was obliged to comply with a recall from the pit wall when the technical issues afflicting the C42 became terminal. He sounded genuinely gutted by this, clearly thinking that he had a decent chance of potentially slipping into the points on Sunday. Alas, it was not to be.
Lando Norris (Accident damage, Lap 40): 6.5/10
Their performance at the Australian GP (with both cars in the top six) followed by Lando Norris' podium at Imola had made it look like McLaren was firmly back on form after a shaky start to 2022. Unfortunately the events of Miami show that this recovery remains somewhat fragile. Of the two drivers, Norris was again the stronger performer: in the top ten in FP2 and FP3, he duly made it into the final round of qualifying to take eighth place on the grid while Daniel Ricciardo languished in 14th. Norris lost a place at the start, but it was really the pit stops that wrecked his race when a slow service meant he came back out into heavy traffic. Before he could get his tyres up to temperature he was passed by Lance Stroll, Sebastian Vettel and Kevin Magnussen in quick succession leaving him stuck in 16th. Unable to recover from that setback he ended up encountering a wounded Pierre Gasly on lap 40. Contact left him with a puncture that spun him into the wall, putting him out of his misery and triggering a safety car in the process.