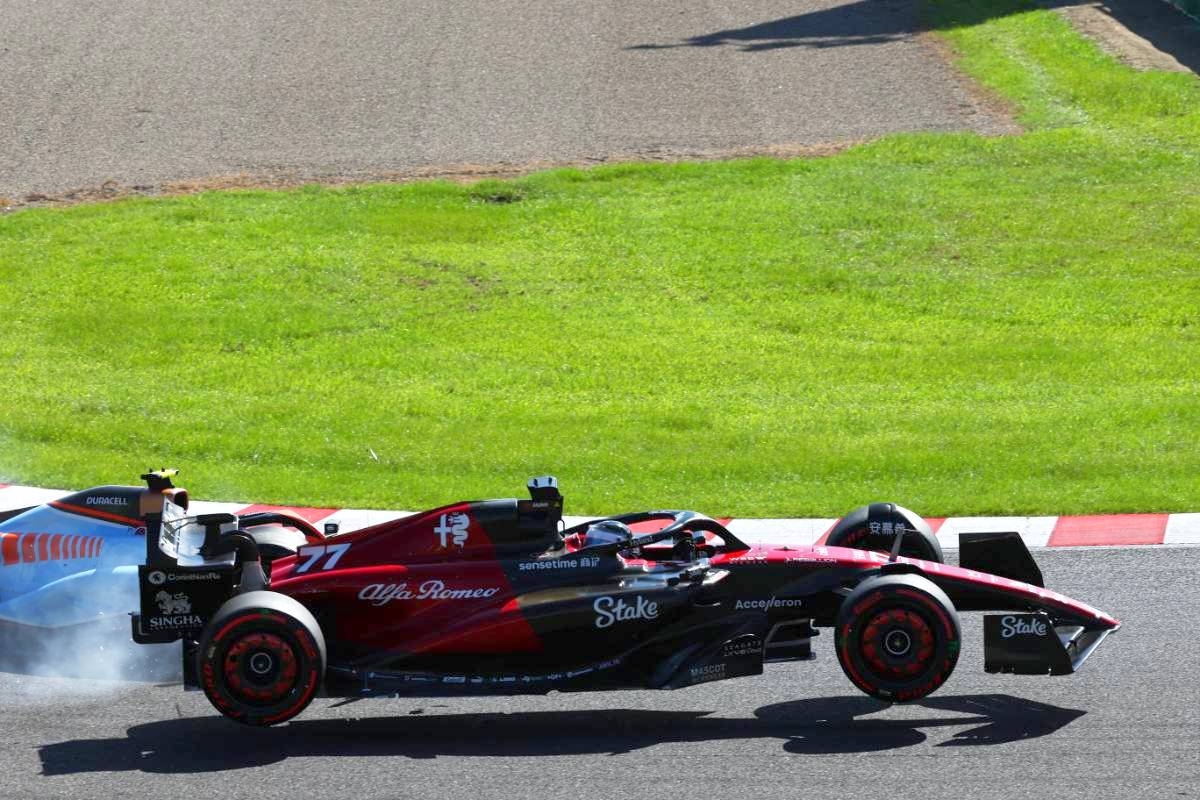 Valtteri Bottas (Lap 8, Accident damage): 5/10
Alfa Romeo is still firmly stuck in the doldrums as the final weeks of its current incarnation run down, but there were some glimmers of hope in Japan with Valtteri Bottas making decent progress though the practice sessions on Friday and Saturday. Making the top ten might have been seemed a bit ambitious, but it wasn't totally out of the question. Failing to make the cut at the end of Q1 was therefore a big disappointment, and it left the Finn lining up on the grid in 16th place on Sunday. That's the sort of neighbourhood that can see you caught up in all sorts of trouble when the lights went out, and so it was here when he was disastrously squeezed between Esteban Ocon and Alexander Albon. After repairs, he was then taken out with extreme prejudice by Logan Sargeant. What Bottas has done to deserve this onslaught of bad luck is a mystery to us - and to him.
Sergio Perez (Lap 16, Accident damage): 3.5/10
Let's start with a look at all the good things that Sergio Perez managed this weekend at Suzuka. Go on, we'll wait. All done? We suppose that we should give him credit for making slow progress through the three practice sessions, but by FP3 he was still only fourth and 0.737s behind his Red Bull team mate Max Verstappen. He started the race from fifth place sandwiched between the two Ferraris, but in fact it was Lewis Hamilton with whom he clashed on the opening lap leaving him with a damaged front wing forcing an early stop. He then overtook Fernando Alonso behind the safety car to earn a penalty, and he seemed to lack composure when he speared Kevin Magnussen's Haas into a spin. Having retired due to the damage, there was then the surreal corollary when he came back out an track an hour later to serve an outstanding penalty so that it didn't carry over to Qatar, making a mockery of the FIA rules. The governing body was not laughing, and Perez was lucky to escape the fiasco with a mere four point penalty.