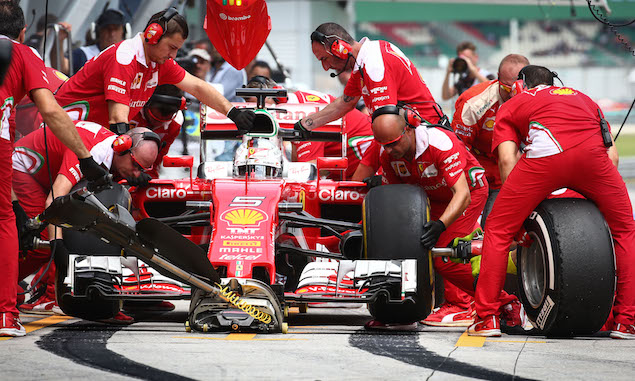 As a former Ferrari person, why do you think they hardly ever employ Italian drivers?
It's a shame, because I believe plenty of talent has come out of Italy. Maybe it's an error on Ferrari's part that they haven't given the opportunities to become a real champion to Italian drivers. It would be great to see the combination of an Italian driver and Ferrari winning together. At the moment, Italy is going through a major crisis and so too are Italian racing drivers. There are drivers whom I reckon are emerging and coming to the forefront, such as [Antonio] Giovinazzi and [Antonio] Fuoco. I really would like to see another Italian driver in Formula 1 because Italy deserves that and not necessarily just with Ferrari.
Ferrari isn't doing too well at the moment…
These days, Formula 1 teams are major companies, like factories. Therefore it needs a functioning structure, from the man in charge down to the mechanics and the guy who cleans the garage floor. It's like a jigsaw puzzle and when a single piece is missing, then it's incomplete and in Formula 1 today, you cannot afford to have a piece missing. It's hard to assess from the outside, so I can't tell you what's missing at Ferrari. A good manager, if he has the ability and is clever enough to manage Philip Morris then he can also manage Ferrari. A manager must be assisted by and have around him colleagues who are at the same level in order to have a great team. When there is a gap in F1 it is hard to close because everyone develops at the same time. If the gap is 3 tenths, you can make it up but those in front also move on. So you need a major change to shake up the order, for example changing the formula to three-wheeled cars! Then it could be that Williams becomes dominant, winning for four or five years, as we have seen with Red Bull and with Mercedes and in the past with Ferrari. Success goes in cycles and these cycles only come with revolutionary changes to the rules. I hope Ferrari starts winning again because after all, Ferrari is synonymous with Formula 1. The whole Formula 1 circus needs a winning Ferrari.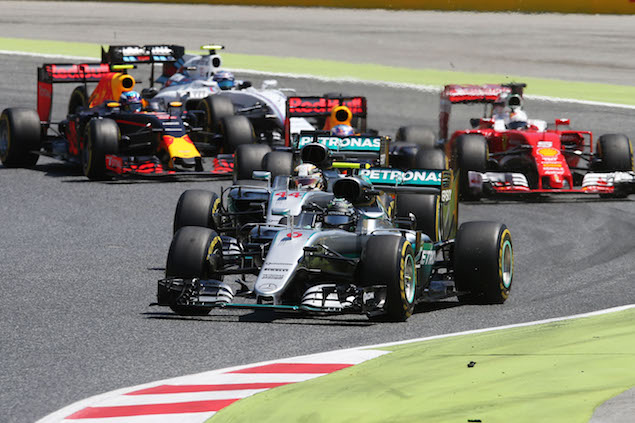 And your opinion of the current state of Formula 1 in general?
I would describe Formula 1 as being like a very beautiful woman! Like a super star. And this beautiful woman still retains her fascination. However, for me Formula 1 has lost its human touch with the arrival of too many financial interests. The sport has lost sight of its values, of what really matters in life. The human side has gone, there is hardly any interaction between people from different teams, there are no spectators, it is too detached from reality. Formula 1 has a very exclusive atmosphere, but that exclusivity can be a double-edged sword as it can also alienate people. It only attracts rich people who can turn up by helicopter and stay in the Paddock Club. But the general public is alienated. I expected to see the grandstands here in Malaysia full of people but it's sad to see that they are empty.
But you still love racing, you're still here in the paddock driving
I still have a great passion for it and it's still my job. I'm very lucky to be able to do it as a profession. But it's not easy because the minor categories are all struggling a little bit. But this TCR is a very nice championship. I think this is the future of Touring Car racing. We race in nice places, including three events on the Formula 1 schedule, in Bahrain, Singapore and here in Malaysia. It's a good series, very tough.
REPORT: Hamilton beats Rosberg by 0.4s for Malaysia pole
GALLERY: Magnussen's fire at the Malaysian Grand Prix
Silbermann says ... Bugged by Liberty
Romain Grosjean exclusive column: Haas can build momentum for 2017
Chris Medland's 2016 Malaysian Grand Prix preview
Keep up to date with all the F1 news via Facebook and Twitter