Eric Silbermann investigates the perceived threat posed by the EU Competition Commission to the sale of Formula 1 to Liberty Media
Since news broke of Liberty Media's proposed purchase of Formula 1 from current owners CVC, some media outlets have been fed stories by parties interested in giving Liberty Media a hard time, stating that the European Parliament are creating a road block to the deal. One name keeps cropping up as the chief irritant in all this, that of a British MEP representing the South East of England, Anneliese Dodds. You could be misled into thinking that Dodds is on a mission to destroy the sport and its structure, that she has something against F1 personally.
That's wide of the mark by several cricket bat-lengths. The Oxford based politician first stepped into the ring when her "constituents" the Caterham and Marussia F1 teams were going down the pan in 2014.
"Obviously the kind of jobs that were involved with Caterham and Marussia were high-paid, high-skilled engineering jobs," Dodds told me when we spoke earlier this week. "The motorsport industry as a whole is very important for my region, the South-East. It's probably of similar importance for the Midlands as well. It's really crucial I think for us here."
We just think that it's necessary that it's scrutinised because it's such a big industry now, with so many millions of fans, it's appropriate that they should be confronted
Dodds' information is not just based on research, as she has been much closer to the sport than you may think.
"I actually had a bit of experience with all this kind of thing, because at one point I shared a house with a guy who worked for one of the teams, so I knew that it was a very highly coveted place to work as an engineer," she revealed. "So it's very important for us in terms of the skills we have in our region to have a diversity of teams. The other reason why I got involved is because I represent Labour MEPs on tax issues and competition issues as well. I was already working on competition issues for the Labour MEPs and I think a number of competition matters have come up in relation to this case."
While Caterham and Marussia have gone the way of so many other F1 teams - with Manor rising from one - we still have Force India and Sauber who have asked the EU to look into the distribution of wealth in the sport. I put it to Dodds that although the fact that a team like Ferrari gets more money simply for turning up than others would for actually winning is patently unfair, it's not exactly a secret, nor part of an underhand deal.
"Exactly and I completely agree with you," said the MEP. "We're not talking about something that's corrupt and again, I've never ever made that statement. We've since asked another question of Margrethe Vestager, who is the current Competition Commissioner, we've asked her about the currently proposed deal because another element, as well as the arrangement and the payment of prize money, is that under the initial 2001 deal, the FIA was not meant to take a commercial stake in the sport, but they have. Now, there were obviously felt to be reasons for that at the time. It's just looking at it from the outside, if you compare that to other industries or other sports, it appears a bit strange. We have at least asked the Commission to look into this as well. In all this, we're not necessarily saying there's a problem. We just think that it's necessary that it's scrutinised because it's such a big industry now, with so many millions of fans, it's appropriate that they should be confronted really."
"It appears a bit strange" – Ms Dodds is clearly a master of understatement. In 2001, FIA sold Bernie Ecclestone the commercial rights to F1 for a hundred years! It meant the FIA could move back to Paris from its temporary home at the time in Geneva and satisfy French law that it was a non-profit making organisation. The follow-up to this was a very messy time in the politics of F1, with the Kirch media group involved as owners, court cases for one and all and it was just about the only time in their life-long relationship that things seemed a touch strained between Ecclestone and then FIA President Max Mosley. However, you can never be really sure when it comes to these two gentlemen: a Punch and Judy Show might portray horrifying scenes of domestic violence but is in actual fact, a man hitting his left hand with his right hand and therefore not hitting it very hard.
"Where regulation and organisation being vested in a single body leads to significant commercial conflicts of interest, the Commission will look carefully at whether another scenario should be required," said Mario Monti, the European Competition Commissioner at the time. "In the FIA case, for example, FIA has agreed to divest itself of its commercial interests in Formula One. In the future, FIA's interest in Formula One will be limited to that of sport's regulator. This is why the Commission believes that an agreement under which FIA disposes of its commercial rights for 100 years is acceptable."
"I would say that, in terms of the sale, I'm not wanting to stop anything," maintains Dodds. "The only reason why I think it's of interest is just because it highlights this 1% issue, which does seem to have obviously gone against that original agreement in 2011. We can say it still applies or it doesn't apply or whatever. From the point of view of somebody looking at this from the outside, it's just a bit particular."
She's not wrong, it's just that those inside the sport have grown used to hearing of weird and wonderful F1 deals relating to the sport's governance or finance for decades now. Arrangements that, in other sports, tend to be unearthed by investigative journalists and held up as illegal and immoral to cries of opprobrium from the world in general, are dismissed as simply how things are done in F1. That naturally seems strange to Dodds.
"Our view of it has been all along that because this is such a big industry now, because it's got so many millions of fans, for people to say 'well, Formula 1 is totally different from everything else,' it doesn't really cut the mustard, particularly when some people think that there has been an unfair change to the rules for some that are involved in the sport and we just feel that the governance of all the people should be looked at. This is just another element that appears to potentially depart from what you would have in many other sports, without making any comment on anybody's suitability. I'm trying to be totally non-judgemental about this.
"Maybe it takes an outsider sometimes to look at things afresh and say what's going on here? I don't have any axe to grind apart from considerations about the future of the sport and particularly the future of all those high-quality manufacturing and engineering jobs in the south-east. That's really what I'm concerned about. Particularly with, as I understand it, audience numbers going down a bit, we really need to think about the long-term health of this. I suppose the issue with a lot of these areas is it's such huge amounts of money, the kind of groups that can get involved now, these very big deals are very high stakes. It's probably the nature of the beast, but equally, so much is hinging on it that I feel it doesn't do any harm to ask questions."
Actually, asking questions can be harmful in some situations. However, for the time being the EU Competition Commissioner seems to be moving on this with all the speed of one of those aforementioned Caterham or Marussia F1 cars. And if the FIA's one percent stake in F1 is such a big deal, why did no one flag up concerns when the deal was done? On top of that, the FIA is not going to want to endanger its jewel in the crown in motor sport terms, so we can assume that the one percent problem will be solved in some shape or other. The FIA has to give its approval to any sale of the sport, not just this current offer from Liberty Media, so on that front, you could say its impartiality is guaranteed.
Does the EU even have the right to poke its nose into the sale of F1 to a firm based in the USA? I'm not sure: EU merger laws are there to prohibit "mergers and acquisitions which would significantly reduce competition in the Single Market, for example if they would create dominant companies that are likely to raise prices for consumers." Given there is only one FIA Formula 1 World Championship, it's hard to see how the series can even be in competition with another F1 series. When it comes to raising prices for consumers, isn't part of Liberty Media's remit to bring F1 to a bigger audience and to encourage greater audience numbers by reducing costs to the consumer, by making the sport more profitable for all involved?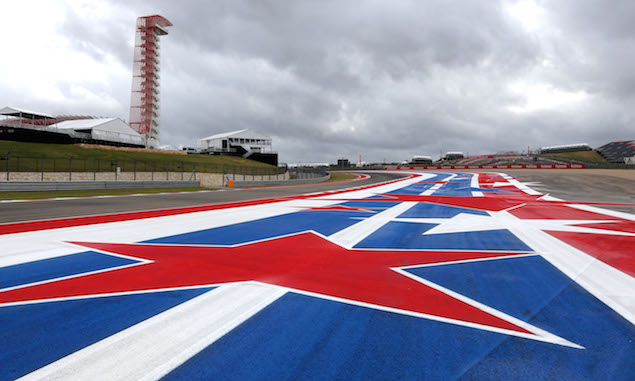 2017 F1 driver line-ups so far
Scene at the 2016 Japanese Grand Prix
Japanese Grand Prix - Quotes of the week
Keep up to date with all the F1 news via Facebook and Twitter