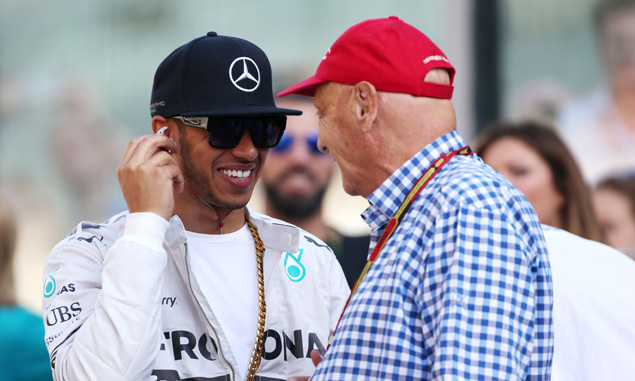 Lewis Hamilton says he has "trust" in Mercedes that it isn't chasing any other drivers while he waits on a new contract with the team.
The 2014 world champion is entering the final year of a three-year contract with Mercedes, with talks yet to resume on a new deal. While both sides said they were happy to continue the partnership last year, negotiations were put on hold until the end of the season due to the title battle and have yet to restart, with Toto Wolff saying Fernando Alonso would be the number one target if Hamilton were to leave.
However, Hamilton says he hasn't been discussing his future with any other teams and is not concerned about having to agree a new deal with Mercedes.
"As soon as I left the last race, I was at the factory for a couple of days, but I haven't sat down with the team," Hamilton told Sky Sports. "But, again, we said last year we're not in a rush. We're relaxed. The team have acknowledged they want to continue with me and vice versa, so there is no stress.
"I'm comfortable and confident and trust that they're not speaking to anyone else and they know that's the case with me."
Keep up to date with all the F1 news via Facebook and Twitter