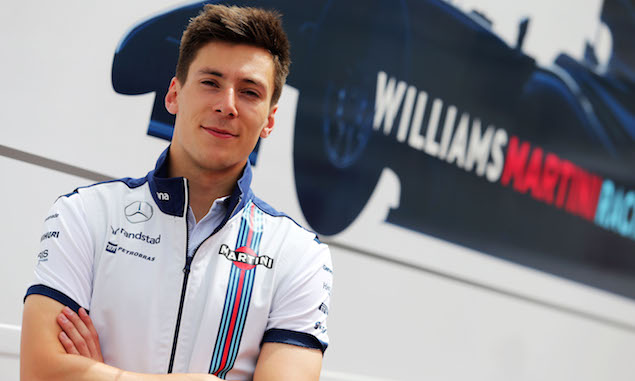 Williams development driver Alex Lynn believes he will perform to his best thanks to the support he is receiving from the team.
Lynn made his debut in the FW37 on Wednesday, setting the fifth fastest time during 52 laps at the Circuit de Barcelona-Catalunya. With his first GP2 victory under his belt on Sunday at the same circuit, Lynn told F1i he doesn't feel any added pressure due to being affiliated with a Formula One team and thinks it brings out the best in him.
"I want to do well because I want to prove what I can do, and also in the same sense it's nice to know that I've got the support," Lynn said. "What's great about a team like Williams is I do really feel supported, which I think sometimes for a young driver is a really good thing."
And while Lynn is aware the majority of young drivers have to bring substantial funds to a team, he believes Williams is one of the exceptions which would promote a driver based purely on talent.
"Look, it's tough, that's for sure. There's a lot of competition but I do still believe that there are certain teams and certain people in this sport who want to see the best drivers come through. It's very important that people still believe in that because if people stop believing in it then it will be a very sad day for Formula One.
"OK there are a lot of examples when it hasn't been the case but for the teams that know the talent that they want, they go out and get it. I'm very lucky that Williams is supporting me and hopefully that can lead to bigger and better things."
Click here for Wednesday's gallery from testing at the Circuit de Catalunya
Keep up to date with all the F1 news via Facebook and Twitter