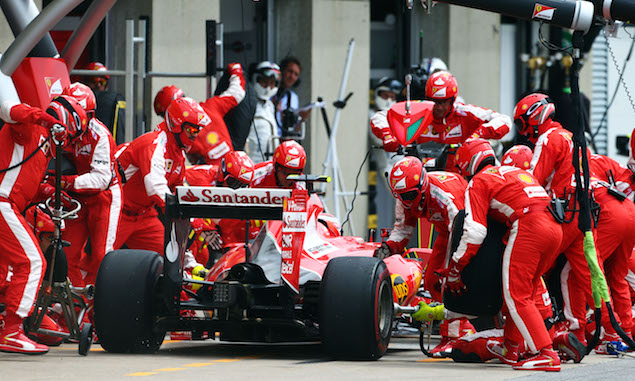 Kimi Raikkonen says the spin which cost him third place in the Canadian Grand Prix was caused by the engine maps he had to use around his pit stop.
Having been running third, Raikkonen was on his out lap after his first pit stop when he spun at the hairpin, handing a place to Valtteri Bottas. Having been unable to regain the position and finished fourth, Raikkonen says it is a Ferrari weakness which it should have been more prepared for.
"Obviously something different that has been happening all year basically otherwise I wouldn't have spun, but this is something that we should know now and probably should have been more smart about it in able to avoid it," Raikkonen said.
"On our map, there was something – I don't know how to explain it – but it's very on the edge, you move the pedal a little bit and you get a massive difference from the torque and there is no way I could have controlled it any more. It happened last year but it was a slightly different thing but it's the same ending.
"It's a stupid thing, but it happens, we have to learn from it and obviously it hurt us in the race, but you know disappointing results in the end. Obviously we wanted more in the end but you know it's what it is."
Asked if the tyres had played a part in the incident having just pitted, Raikkonen replied: "Nothing to do with the tyres.
"It's obviously to do with the pit stop maps and it's nothing to do with the tyres or anything else. Unfortunate thing but it happens and we have to learn those things and improve."
Click here for the latest photos from the Canadian Grand Prix
Keep up to date with all the F1 news via Facebook and Twitter