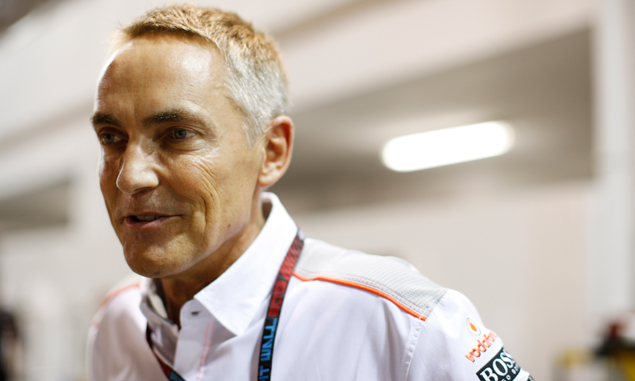 Former McLaren team principal Martin Whitmarsh fears Formula One might "crash and burn" before the sport can then rise from its ashes and thrive again, reports UK news agency Reuters.
Whitmarsh, who left Woking after being ousted by McLaren Group CEO Ron Dennis in early 2014, admits the state of the sport has him worried but also thinks the current situation might just be a necessary evil.
"I love Formula One and I love McLaren," Whitmarsh told Reuters. "I was there 25 years. I am saddened by it."
"I am staying away as much as I can, and try not to comment on it, but I'm saddened by what's happening in the sport.
"I think it will crash and burn before it gets turned around, in my view. It will do eventually but I'm sad to see it go through the process it's going through."
Although F1 has introduced relevant and fuel-efficient power units, Whitmarsh, who is now spearheading Britain's Ben Ainslie Racing challenge for America's Cup, thinks the sport has failed to adjust to new circumstances.
"If you look at the cycle, you had the sport as it was 30 years ago, then the tobacco era which was the big growth spurt and the automotive era when we had at one time seven of the nine largest automotive companies.
"Then that went away with the economic crisis and it's diversified but in order to diversify it also has to recognise, which it's struggling with, that it has to be doing it at a slightly different level.
"And it's also got to be a bit more equitable in terms of distribution. It is an ongoing argument and unfortunately at the moment it's led itself into a very difficult place."
Click here for FIA President Jean Todt's thoughts on the current state of F1
Keep up to date with all the F1 news via Facebook and Twitter