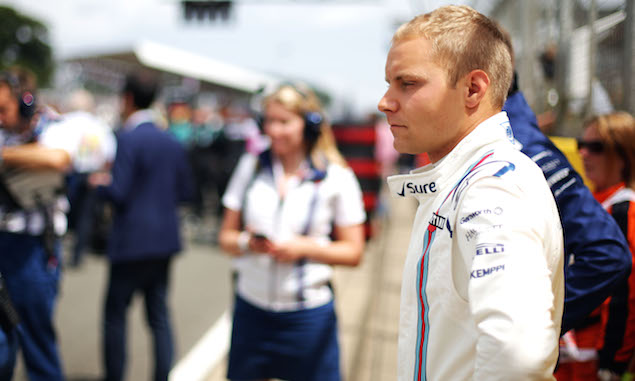 Valtteri Bottas says it will be "very difficult" for Williams to win a championship again in the near future.
The Finn is a target for Ferrari as it looks at potential replacements for Kimi Raikkonen, with Bottas having impressed since stepping up to a race seat at Williams in 2013. While he's previously said Williams is one of three teams which is likely to offer success in the coming years, Bottas admits it is also the least likely of the trio - also including Mercedes and Ferrari - to do so.
"Williams has been many times world champion, I've always said there's no reason why they couldn't do it again, but the fact is at the moment it's very difficult," Bottas told F1i. "There are teams with much bigger budgets as everyone knows. Mercedes is dominating, now Ferrari are a bit ahead of us at the moment so it's not easy at the moment, but I'm not going to say it's impossible."
However, Bottas is also keen to ensure he makes any potential move at the right point in his career.
"In Formula One things can change quickly and if there are opportunities sometimes maybe you need to go for it, but for sure you also need to be in the right place at the right time. Wherever you are, whether you've been somewhere for a short time or a long time, for me it's always going to be the case that I'm going to do everything I can for the team and improve the car.
"So for me it's no different if I'm somewhere for three years, ten years or one year, I'm still going to do everything I can to help the team and get the best result."
Click here for a look at the technical updates brought to the British Grand Prix
Keep up to date with all the F1 news via Facebook and Twitter