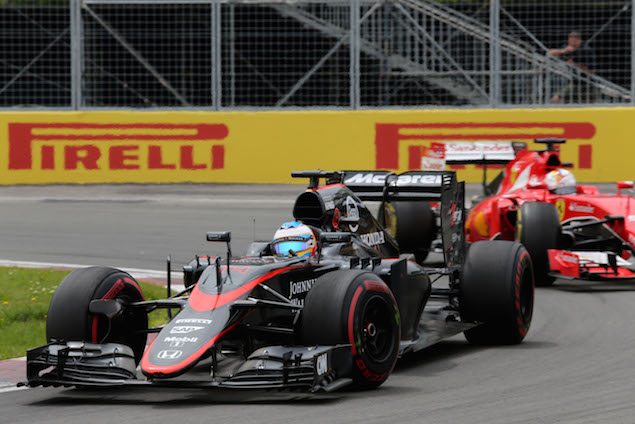 Honda motorsport boss Yasuhisa Arai says aiming for a McLaren to score a podium this season is still "a realistic target".
McLaren made steady progress on a race-by-race progress at the start of the year, such was the deficit it started with in Melbourne. However, reliability issues halted that momentum after the team scored its first points of the year in Monaco. With Fernando Alonso finishing tenth at Silverstone, there were signs the reliability problems are being overcome and Arai told F1i this year's targets remain the same.
Asked if he is still aiming for a podium this season, Arai replied: "Yes. I hope so and I wish for it. I think it's a realistic target.
"I think our power unit concept is good enough to get a podium. Whether it will be soon or we will need more time, I don't know, but our target has not changed. I think our direction is a very good direction and by changing some areas relating to the combustion we can get some more power."
Honda has yet to decide if it will introduce performance updates to its power unit in Hungary next weekend as it seeks clarification over the FIA's allowance of an extra engine this season.
Click here for an exclusive Q&A with Red Bull's Adrian Newey
Keep up to date with all the F1 news via Facebook and Twitter