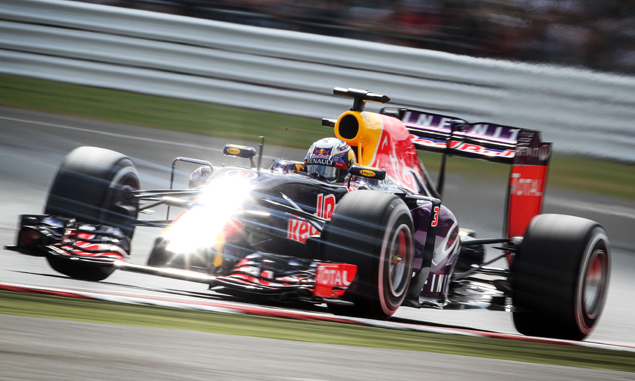 Red Bull team principal Christian Horner believes the 2017 season could be a "completely different ball game", as engine partner Renault's future in Formula One still hangs in the balance.
The Milton Keynes-based team has been using French engines since 2007, with the partnership dominating the field between 2010 and 2013 and claiming four consecutive titles along the way.
However, last year's introduction of hybrid and turbocharged V6 power units has since put Renault and Red Bull on the back foot and led to a rapid deterioration in their relationship.
Although the French constructor is currently evaluating several options, F1i understands that Renault leans towards a Lotus F1 Team buy-out, which would become effectively complete by 2017.
"Those are decisions that they have to make," said Horner. "It would hold a certain irony if they buy back the team they sold. But as far as our position is concerned, we have a very clear agreement with Renault, which guarantees us priority status.
"Any of those scenarios requires having a competitive engine, and doesn't really matter based on the agreement that we have. [2017] could be a completely different ball game."
Meanwhile, Red Bull was recently tipped to use Mercedes power units in the near future through a deal with customer make Aston Martin. But though Mercedes motorsport boss Toto Wolff claimed he was "leaving the door open" to supplying another squad, Horner played down the rumour at Silverstone.
Renault's uncertain future also led the four-time world champions to be linked with a potential return to Ferrari, which supplied Red Bull in 2006 and sister team Toro Rosso from 2007 to 2013.
"Obviously Red Bull Group had a relationship with Ferrari for many years as engine supplier for Toro Rosso. [Ferrari chairman] Sergio [Marchionne] made a generous offer without any details when he attended the Austrian Grand Prix, but right now our focus is on what we have at this point in time."
Click here for an exclusive Q&A with Red Bull's Adrian Newey
Keep up to date with all the F1 news via Facebook and Twitter