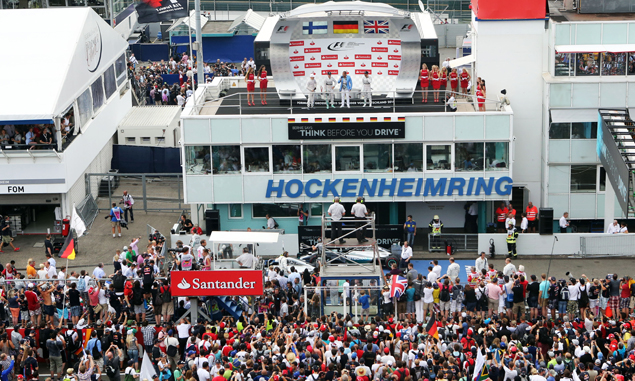 Hockenheim managing director Georg Seiler claims that only "a full house" at the 2016 German Grand Prix will secure the race's long-term survival.
The classic event was dropped from this year's calendar – a first since 1960 – after neither the Nürburgring nor Hockenheim, the two venues that have been alternatively hosting it since 2006, could reach an agreement with Formula One.
However, the World Motor Sport Council recently approved an unprecedented 21-race calendar for 2016, with Germany returning to a usual summer slot on July 31.
While Mercedes motorsport boss Toto Wolff is adamant and pleased that his team will have a home event next year, Seiler insists 2016 attendance figures will determine the race's eventual fate.
"We need a full house next year so that Formula One has a future," he told German press agency dpa. "We must tell the fans: come to the race next year and secure the future of F1 at Hockenheim."
Last year's German Grand Prix only saw 50,000 people walk though the gates of the Baden-Württemberg venue to see Mercedes and Nico Rosberg win on home soil.
In accordance with its rotational contract, Hockenheim has a deal for 2016 and 2018 but Seiler also likes the chance of his circuit hosting the race in 2017 should the Nurburgring's current impasse extend.
However, the Hockenheim CEO wishes local and national authorities' endorsement of the German Grand Prix were much more vocal.
"It is very sad because F1 is an image carrier all over the world. For other countries it is part of their tourism promotion, money comes from other areas and they can stage the races without problems."
Click here for an exclusive Q&A with Red Bull's Adrian Newey
Keep up to date with all the F1 news via Facebook and Twitter