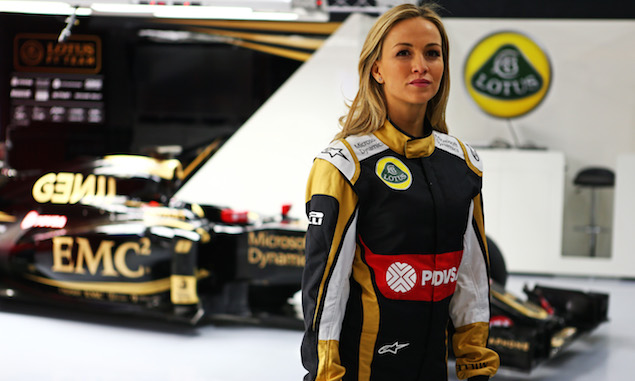 Carmen Jorda admits criticism over her role in F1 "can be hard" but is confident she will prove her critics wrong in future.
Jorda is a development driver for Lotus, signing for the team at the start of this season having finished 29th in the GP3 championship the year before. Having failed to score a point in 44 GP3 races, Jorda has been subject to negative comments regarding her driving talents, but taking part in a Twitter Q&A for Lotus, asked if she believes she can prove her critics wrong and use their criticism as inspiration, Jorda replied: "Yes and, it can be hard but yes. Time will tell…"
Asked why she is in an F1 team without having achieved the required results in junior categories, Jorda says she hopes to help more women reach the sport in the future.
"So few women are able to make it. I'm there now and I'm pushing to create chances for more women in the feeder series."
And Jorda believes she will get the opportunity to drive an F1 car soon, adding: "I'm pushing for it every day, and every day I get a step closer."
Click here for an exclusive Q&A with Red Bull's Adrian Newey
Keep up to date with all the F1 news via Facebook and Twitter