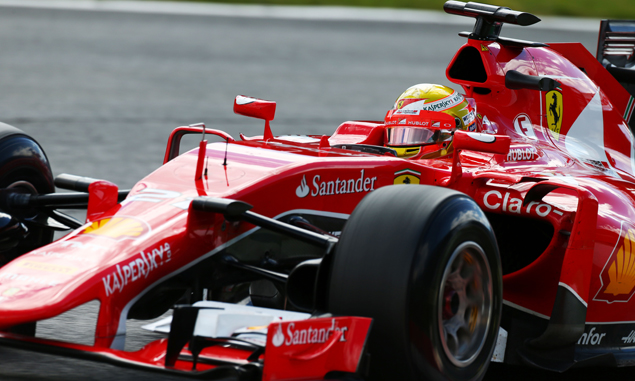 Ferrari test driver Esteban Gutiérrez admits accepting Maranello's offer was "a big risk" but remains hopeful the gamble will eventually pay off by "opening new opportunities in the future".
The Mexican made his Formula One debut at Sauber in 2013 and spent two seasons racing with the Swiss outfit before joining Ferrari last winter. The 23-year-old has already driven the SF15-T twice, running in the post-Spanish and Austrian GP tests.
"I came to Ferrari as a third driver with a purpose and with a vision," Gutiérrez told ESPN during a conference call with journalists. "Obviously I took quite a big risk, because stepping down from a race seat is always a risk to take.
"First of all, it's not easy to get into Formula One. Secondly it's not easy to be out and then in again. This is a risk that was taken with a vision and with a project in front.
"Thankfully, things have been going very well with my relationship with Ferrari, and I'm very happy with how things have been going.
"I've been trying to contribute a lot to them, and it's opening new opportunities for me in the future. I'm working very hard to consolidate that for next season."
With US team Haas set to join the grid next year, Gutiérrez, who is taking part in a Ferrari demo run in Mexico City this Sunday, has been linked with one of the two new race seats opening up in 2016.
Prior to that, the former GP3 Series champion could make an FP1 appearance on home soil, with the Mexican Grand Prix returning later this season following a 23-year absence.
"It's not confirmed. Ferrari wants to give me the opportunity. I think it would be something very special, but obviously it depends on many things.
"My boss, Maurizio Arrivabene, has already mentioned that possibility. I think it would basically depend on how things are going on in the championship at that stage."
Eric Boullier exclusive interview: Steadying the McLaren-Honda ship
Click here for a lighter look at some scenes from the Hungarian Grand Prix
Keep up to date with all the F1 news via Facebook and Twitter