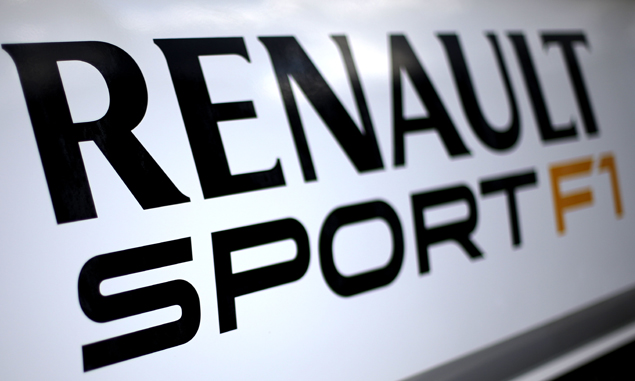 Renault Sport F1 director of operations Rémi Taffin reveals that the French engine manufacturer has some staff working all summer in order to further close the gap to the front.
Renault's second campaign with its hybrid V6 power unit started off quite badly, as supplied teams Red Bull and Toro Rosso experienced a raft of reliability issues over the first four fly-away races.
Having partly recovered since last May's Spanish Grand Prix, Renault-powered squads enter the traditional F1 break on the back of their season-best results: Red Bull duo Daniil Kvyat and Daniel Ricciardo secured a double podium at Budapest, with Toro Rosso rookie Max Verstappen finishing fourth.
Taffin explains that Viry-Châtillon will spare no effort over the next few weeks in order to stay on the same upward trajectory.
"Renault Sport F1 isn't a team so we are exempt from the shutdown if we choose," he said. "The calendar this year has been very hectic so trackside personnel and a number of design staff will use the break for a holiday, but Renault Sport F1 will still be officially open. Around 35% of the workforce will come to work on a daily basis.
"We alternate holidays between staff so performance work is ongoing. We have a number of important upgrades coming for the second part of the year so it's important to keep that running to the benefit of our partner teams and their performance later in the season.
"We've carried the momentum forward and the result in Hungary shows we are on the right trend now. Even though it seems like a holiday period for everyone, we'll still be pushing hard."
Next up on the F1 calendar is power-hungry Circuit de Spa-Francorchamps, which features long periods of full throttle. With the Renault Energy F1 power unit still trailing its Mercedes counterpart, as well as the much-improved Ferrari engine, Taffin braces for a challenging outing when the championship resumes but hopes Renault's determination will ultimately pay off.
"Belgium is a pretty tough race to start again and we will begin preparations for the GP the week prior to the race. We'll have the dynos running and engineers looking at settings to try and optimize performance at Spa.
"We travel to Belgium from the Monday of the race week so the time quickly goes. It's great to have a holiday though and come back refreshed – there are a lot of races in the second part of the year and we have some aggressive targets to meet."
Eric Boullier exclusive interview: Steadying the McLaren-Honda ship
Click here for a lighter look at some scenes from the Hungarian Grand Prix
Keep up to date with all the F1 news via Facebook and Twitter