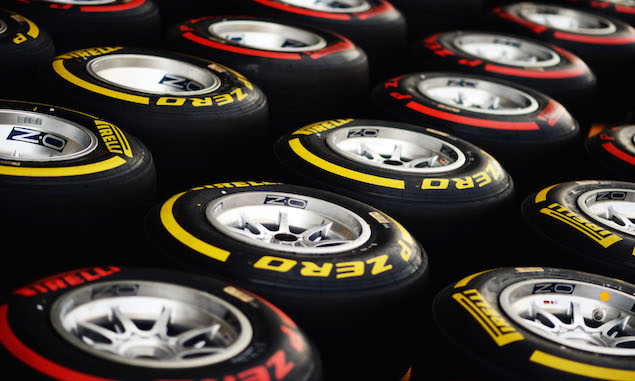 McLaren drivers Jenson Button and Fernando Alonso have both welcomed the possibility of being given more freedom on tyre choice in future.
"The tyre situation, in terms of us possibly being able to choose which tyres we bring, is exciting," Button told reporters last week in Budapest, in response to proposals which could allow the teams to have greater control over which tyres they get to use at an event.
Currently, Pirelli nominates the two types of tyre that will be supplied as prime and option compounds for each event. However the 2009 F1 world champion said that having greater freedom on tyre selections would not actually have made much if any difference to the racing at a track like the Hungaroring.
"It sounds exciting, but in reality here we would have had soft and supersoft and it wouldn't have been that exciting a race, I don't think.
"This might be a standalone circuit, but I feel that having a choice of tyres here wouldn't work so well from the racing point of view."
His team mate and fellow former world champion Fernando Alonso agreed, and talked about ways in which drivers and teams could be handed greater freedom and choice in the way that they used their tyres throughout the season.
"I think if we had a limited number of sets for the whole season, maybe 20 prime, 20 medium, 20 soft and 20 supersoft and you choose for yourself which tyres to bring to each Grand Prix," he offered.
"Maybe there are some circuits where you are not in the same area as your competitors maybe risk more or risk less, I think that could work."
Alonso added that the idea for greater tyre diversity within the sport was nothing new, and referred back to the days of the Bridgestone/Michelin tyre wars before Pirelli became the exclusive sole provider in Formula One in 2011.
"Michelin tyres I think we all had different compounds," he recalled. "McLaren had its own compounds, Renault had different compounds - maybe softer at the rear, stiffer at the front, different weight distribution, different camber choices.
"Now we all have all the same camber limitations, the same weight distribution limitation, the same tyre limitation. It is the way it is right now."
Click here for a lighter look at some scenes from the Hungarian Grand Prix
Keep up to date with all the F1 news via Facebook and Twitter