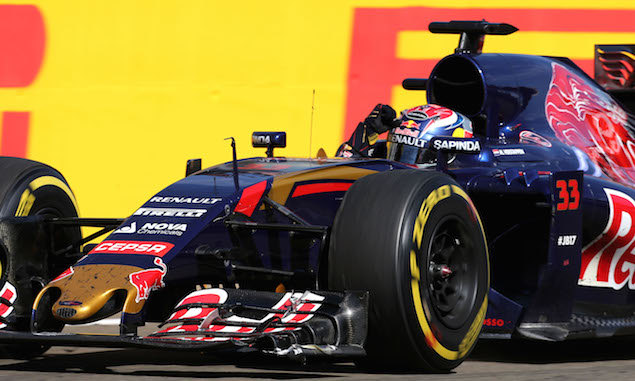 Toro Rosso team principal Franz Tost has said that he believes any prospects of Renault buying into the team are over.
Back in April, Red Bull Racing's motorsport consultant Helmut Marko had identified a Renault buy-out or rebranding of the Toro Rosso team as one of the engine provider's likeliest options if it wishes to expand its Formula One involvement.
Tost himself had responded positively to the suggestions and described it as "a fantastic opportunity for Toro Rosso to make the next step forward" should it happen.
But three months on, and with relations between Renault and Red Bull itself increasingly souring over the current Renault power plant's race performance and reliability, it seems that Toro Rosso has been caught in the crossfire and no longer features in the French company's plans.
"I can only say what has happened in the last months in connection with Renault and Toro Rosso," Tost told Formula1.com. "Yes, they have visited us in Faenza and Bicester but in the last weeks it has been quiet
"I assume that they have decided to buy another team."
Current speculation is that Renault has shifted its interest towards re-purchasing Lotus, the team that they used to own until 2010. If that it indeed the case then the question now is what will happen to the existing arrangement between Renault and Toro Rosso regarding engine supplies.
"How that would influence Toro Rosso we have to see," admitted Tost. "We have to wait for Renault's move and announcement. Then we have to discuss a programme that fits the requests and needs of Toro Rosso."
Toro Rosso only switched from using Ferrari units at the end of 2013 in order to bring them into line with the engines used by their title-winning sister team in order to streamline inter-team operations between the two organisations.
Marko hints at Renault-inspired livery for Toro Rosso
Click here for F1i's expert technical analysis of the F1 paddock at the Hungarian Grand Prix.
Keep up to date with all the F1 news via Facebook and Twitter