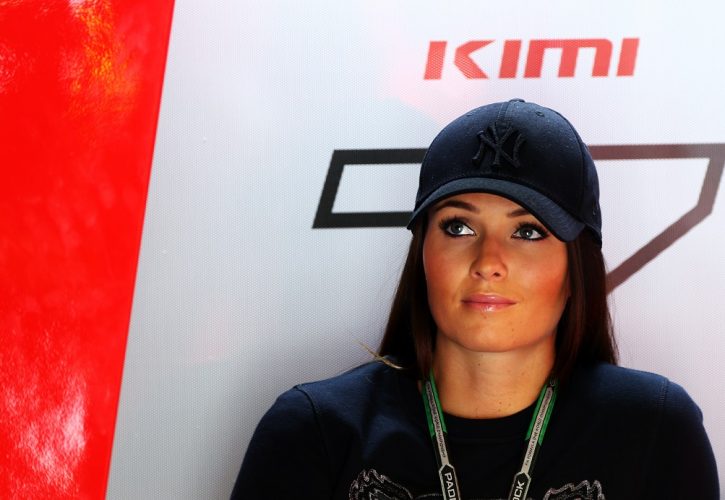 In an interview with Finnish magazine Kauneus & Terveys, Kimi Raikkonen's partner Minttuban has revealed that behind the closed doors of their intamacy, Iceman is in fact a warm and caring husband and father.
The former flight attendant opened up about her relationship with the 2007 World Champion, and the joy he feels towards parenthood.
Although the couple hit it off straight away when they met, they approached the relationship with a fair degree of prudence as trust had to be built.
"When he meets someone, Kimi always wonders if the person is sincere or just interested in gaining some sort of advantage," Minttu conceded. "I was also a little wary about him but eventually we got to know each other and build a mutual trust."
Their confidence was further boosted when Minttu stopped working and moved in with Kimi in Switzerland, where the young couple decided a child would be a fitting completion to their love. Their son Robin was born earlier this year in January.
"Now that he's a father, Kimi has become softer and more relaxed. He is fully committed to his family and is always thinking about us. He may appear selfish and hard at work, but at home he's warm and wonderful."
The young woman acknowledged the difficulties she faced early on as Kimi Raikkonen's partner and the overwhelming media attention she faced. But she believes it all just comes with the territory, and is well worth it.
"Kimi is happy to have me at the races, although as a mother with a small child, it does require a lot of planning and organizing."
And the planning and organizing would ramp up another notch if the Ferrari driver had his way.
"He wants to have more children," Minttu concluded. "If it was up to him he would be a dad again right away. I too would like to have a second child if pregnancy did not have so many negatives. But one point on which we agree on is that we do not want there to be too much of an age gap between our children."
Click here for F1i's mid-term report on how the Formula One teams have fared so far in 2015
Keep up to date with all the F1 news via Facebook and Twitter