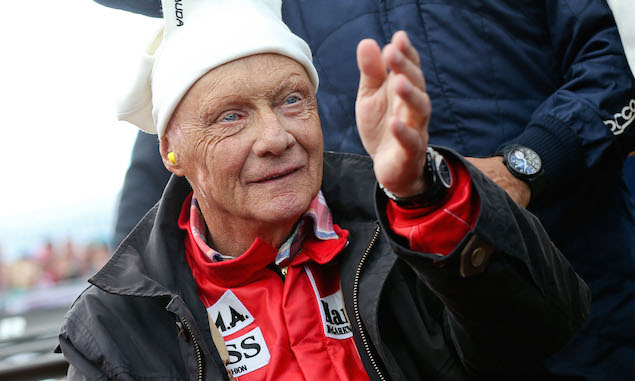 Niki Lauda says MotoGP provides "the most incredible racing you can see today", making it more spectacular than F1.
Jorge Lorenzo and Valentino Rossi are currently tied at the top of the MotoGP standings on 211 points, with Lorenzo leading thanks to having secured more race wins than his Yamaha team-mate. Reigning world champion Marc Marquez is third, 52 points adrift having won three races - the same number as Rossi - compared to five for Lorenzo.
Lauda visited the Czech Grand Prix at Brno this weekend, a race won by Lorenzo by 4.4s from Marquez, and the Mercedes chairman says the racing impresses him more than F1.
"It's unbelievable, 350kph or more, and to watch how they control them – it's the most incredible racing you can see today," Lauda is quoted as saying by Motorsport.com.
"Unfortunately, in Formula 1 it is the opposite. The cars are so easy to drive that you don't see skids or something similar. It is difficult to cope well with the bikes, and it shows why we are working on the cars to be more difficult to drive again."
F1 technical chiefs are working on a set of regulations to be implemented in 2017 which are designed to make the cars faster and more aggressive looking.
Technical feature: Take a closer look around Lewis Hamilton's steering wheel
Keep up to date with all the F1 news via Facebook and Twitter