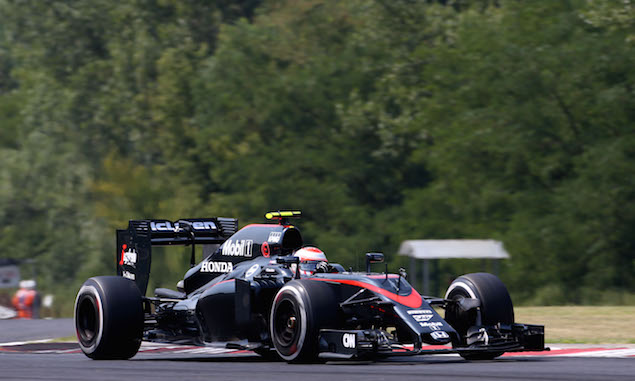 Honda motorsport boss Yasuhisa Arai says there are likely to be grid penalties for McLaren at this weekend's Belgian Grand Prix.
With both Spa and Monza placing a heavy emphasis on power unit performance, Honda will introduce an updated engine in Belgium. Although both cars finished the Hungarian Grand Prix in the points, both Fernando Alonso and Jenson Button have already exceeded the maximum allowed number of four power unit components for the season, with both on five Internal Combustion Engines (ICE) and Button on his sixth turbocharger and MGU-H.
While Honda does have the ability to use an extra power unit this season as a new manufacturer, Arai says there are likely to be penalties at Spa.
"As we planned, Honda has updated our combustion characteristics to further improve our power units for Spa and the second half of the season," Arai said. "This weekend's free practices will be important to test the pairing of the power units to the cars. The Belgian race, however, will surely be a difficult one for the team and drivers, with expected grid penalties and a long and unforgiving power circuit.
"Nevertheless, McLaren-Honda's focus is to improve race by race. We know we can learn a lot from the circuit for immediate future, and hope that we can come out of the weekend with some positives."
Technical feature: Take a closer look around Lewis Hamilton's steering wheel
Keep up to date with all the F1 news via Facebook and Twitter