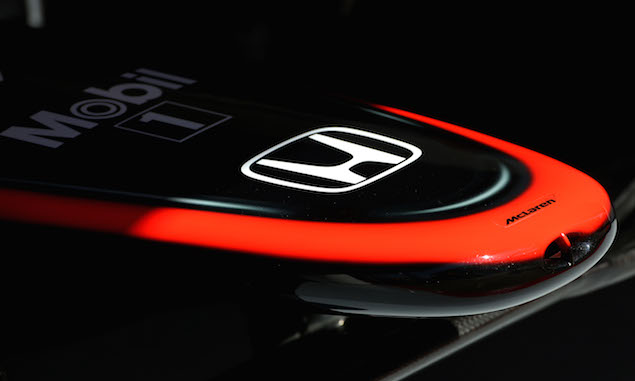 The FIA has confirmed Honda will be allowed an extra power unit this season as a new manufacturer in F1.
The current regulations state each driver may only use four power units per season, with a driver receiving a grid penalty for using a fifth of any component. While Mercedes, Ferrari and Renault were all in F1 at the start of the current power unit regulations, Honda only entered at the start of this season.
The Japanese engine manufacturer has been struggling for reliability this season, with both drivers hit with 25-place grid penalties in Austria. However, they will retrospectively receive an extra power unit after a regulation change was ratified by the FIA at a meeting of the World Motor Sport Council in Mexico City on Friday.
"New power unit manufacturers to F1 will receive an extra power unit for each driver to use throughout Grands Prix for the season, bringing the total to five – one more than the existing power unit suppliers," the FIA announced. "This will be applied retrospectively to Honda."
A change in power unit penalties was also confirmed, with the maximum penalty being relegation to the back of the grid, essentially removing in-race power unit penalties following events in Austria when three drivers had to take penalties having already started at the back of the grid.
Click here for a lighter look back at some scenes from the British Grand Prix
Keep up to date with all the F1 news via Facebook and Twitter