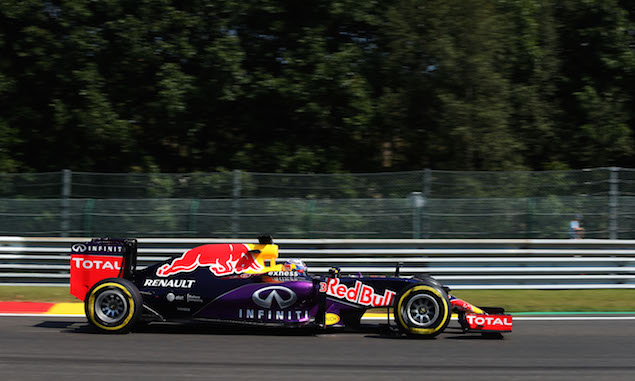 Daniel Ricciardo believes Red Bull will be able to challenge Ferrari towards the end of the season if a Renault power unit update delivers as expected.
Renault is due to introduce a major upgrade to its power unit at the Russian Grand Prix, with the manufacturer yet to spend any tokens on its engine during the season. With Red Bull's RB11 having been more competitive in recent races, Ricciardo believes the new power unit should put the team on a strong footing for the final five rounds of the season.
"On paper if we gain horsepower and everything we should, it sure should put us in a good position," Ricciardo said. "You'd think it would put us comfortably alongside Ferrari. But again, it's one of those things, even last year was like 'we will get updates, this and that' and even sometimes on the dyno it might say something but when you put it on track it can be something else.
"So I'll always downplay it a bit. I'd rather be pleasantly surprised than let down, so let's see."
And Ricciardo admits a successful upgrade would bode well for 2016 if Red Bull is still in partnership with Renault.
"It could be a very big turning point in our season and obviously for next year as well. I guess time will tell for now, fingers crossed it's a rocket!"
Kevin Magnussen exclusive interview: New doors opening in F1
Click here for a lighter look at the Belgian Grand Prix, courtesy of F1i special contributor Eric Silbermann.
Keep up to date with all the F1 news via Facebook and Twitter