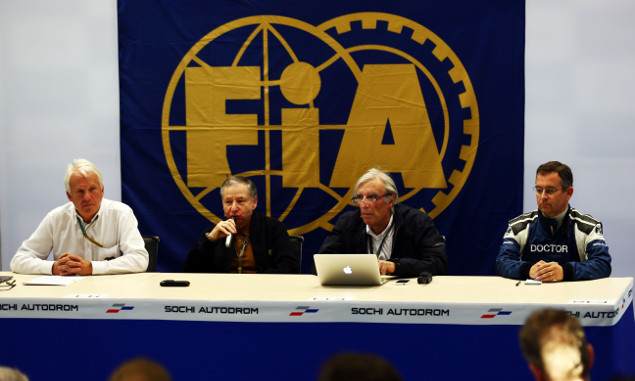 The FIA's Jean Todt and Gerard Saillant have started legal action against former F1 driver Philippe Streiff over comments relating to Jules Bianchi's accident.
With Bianchi yet to regain consciousness following his crash at the Japanese Grand Prix last year, Streiff – who has been a quadriplegic since a pre-season testing crash in 1989 – accused Todt and Saillant of putting together the accident panel to investigate the incident solely to clear the FIA of any blame.
The comments were made during a radio interview and then widely reported in French media. Hitting back, the FIA released a statement refuting the comments as "insulting and defamatory" and informing that legal proceedings had begun against Streiff.
"The FIA, its President Jean Todt, as well as Gérard Saillant, President of the FIA Medical Commission, are dismayed to learn of the remarks made about them by Philippe Streiff in his recent comments on the state of Jules Bianchi's health," the FIA statement read.
"These remarks having been published by certain media, the FIA, Jean Todt and Gérard Saillant categorically state that Philippe Streiff's insulting and defamatory comments are utterly unfounded and demonstrate malicious intent.
"In view of the seriousness of this deliberate attack on their reputations, they have had to ask their lawyers to lodge a complaint for public defamation and insult so that the circulation of Philippe Streiff's statements is stopped immediately and sanctioned in an appropriate manner.
"They find it regrettable that this incident only serves to add to the suffering of Jules Bianchi's family, for whom they would like to reiterate their support."
Keep up to date with all the F1 news via Facebook and Twitter