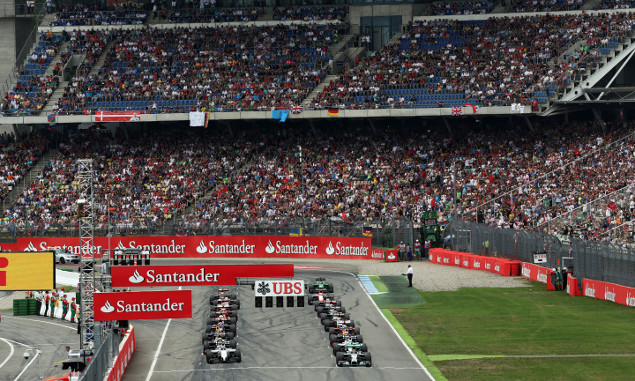 Bernie Ecclestone has warned there may not be a German Grand Prix at all in 2015 following contractual issues with the Nurburgring.
The German Grand Prix has been alternating between the Nurburgring and Hockenheim since 2006 with last year's race taking place at Hockenheim. That means it was set to be the Nurburgring's turn to host the race in 2015, but the circuit does not have a contract in place and discussions with Ecclestone have so far failed to reach a successful conclusion.
Ecclestone had also been negotiating with Hockenheim to see the race held at the circuit for a second consecutive year, but he now says there is no deal in place with either track which could lead to the race dropping off the calendar.
"We would do everything to stop them fading away, but in the end the only reason the race won't happen is because they can't afford to run the race," Ecclestone told Sky Sports.
Ecclestone also joked that there already is a German Grand Prix where fans can see Sebastian Vettel racing for Ferrari: "We've got one. It's called Austria."
Keep up to date with all the F1 news via Facebook and Twitter